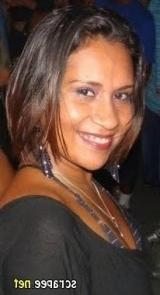 013- 82116782
Lnegrão
agente ltiplicadora in programa municipal DST/AIDS-HEPATITE de Praia Grande
mongaguá
,
São Paulo
,
Brazil
Current:
programa municipal DST/AIDS-HEPATITE de Praia Grande
Job Experience
agente ltiplicadora
programa municipal DST/AIDS-HEPATITE de Praia Grande
August 2002 a October 2007
Cargo: Agente Multiplicadora do programa municipal DST/AIDS/HEPATITE Principais atividades: Responsável pelas atividades e eventos extra murro, contato direto e indireto com colaboradores e voluntários, atividades de prevenção e palestras com população em geral.
Education
Enem
delegacia de ensino de são vicente/sp
(Brasil)
October 2011 a October 2012
More 013- 82116782
Career Goals
Luciana Negrão, ensino médio completo e ex; atleta da seleção feminina brasileira de boxe olímpico. Dou aula de boxe pras crianças carente do bairro, estou tirando meu crefe de professora de boxe. Já atue em varias áreas profissionais, com; representante comercial, promoter, secretaria, atendente de loja, operadora de caixa, promotora de vendas interna e externa, e outras atividades. Gosto de trabalhar com publico em geral. Como vocês podem ver eu não tenho medo de novidade e o novo não me apavora. Estou preparada pra qualquer desafio. Sei trabalhar em grupo e me considero pronta para o mercado de trabalho. Só me falta oportunidade, se tiver sei aprovei tala. Por isso estou enviando meu currículo a vocês. Espero poder contribuir com meus conhecimentos e esta o mais breve possível no quadro de funcionários da empresa. Obs: Disponibilidade Horário, Mudança de Cidade/Estado. Sem mais... Obrigado... Luciana Negrão.
Industries of interest
Mining / Oil / Gas
Areas of interest
Public Relations
Availability to travel and work outside the city
Yes
Interests and hobbies
meu intereresse é pode fazer parte da empresa e poder comtribui com meus conhecimentos. e meus hobbis, é viaja, lé um bom livro, toma um bom vinho e poder da aulas na ong pras crianças carentes.