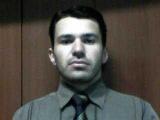 014996152130
José Augusto
Supervisor administrativo e de obras. in Botucatu
São José dos campos
,
São Paulo
,
Brazil
Past:
Fabiano Aparecido Zanotto -Me
Job Experience
Supervisor administrativo e de obras.
Botucatu
January 2013 a Actually working here
Autuando na área financeira, compra de matérias, contratação de funcionários e fiscalização da obra.
Supervisor Administrativo
Fabiano Aparecido Zanotto -Me
June 2010 a December 2012
Empresa do ramo de prestação de serviços de sistemas de segurança, elétrica, telefonia e alarme. Atuando nos departamento financeiro, contas á receber, compras, vendas diretamente com os clientes e coordenação dos colaboradores.
Vendedor
Elétrica Casa Grande
October 2009 a May 2010
Vendas de produtos elétricos.
Elétricista Montador de Aeronaves
Embraer
October 2004 a February 2009
Quatro anos e seis meses na Embraer como Eletricista de Aeronaves, atuando na produção de cablagens elétricas e manutenção de aeronaves. Três meses na área de projetos elétricos. Um ano e meio na área de estamparias de liga leves.
Vendedor
Botupar Comercio de Parafusos
June 2004 a October 2004
Vendas de ferramentas
Eletricista
Eletricista Autonômo
January 2000 a May 2004
Atuando em instalação elétrica em residências e indústrias.
Education
[Otra]EJ ESCOLA DE AERONAUTICA CIVIL
(Brasil)
January 2013 a January 2013
Bachelor of Business Administration (B.B.A.)
[Otra]unifac
(Brasil)
January 2009 a January 2012
5S, LEAN, KAIZEN e KAMBAM
(Brasil)
January 2005 a January 2009
Eletricista Residencial e Indústrial
[Otra]Senai
(Brasil)
January 2001 a January 2001
Mecânica de Usinagem em Máquinas Convencionais
[Otra]Senai
(Brasil)
January 2000 a January 2000
Hidráulica e Pneumática
(Brasil)
January 1999 a January 1999
Other Skills
Microsoft Word
PowerPoint
Microsoft Excel
Microsoft Office
Portuguese
More 014996152130
Career Goals
Industries of interest
Navigation Agribusiness Food and Beverage Shipyard Banking / Finance Capital Goods Trade Foreign Trade Construction Industry Advisory / Auditing / Consulting Defense Appliances Electronics Energy Industry Government Industry Legal Laboratories Wood Industry Manufacturing Media / TV, Radio, Others Metallurgical Mining / Oil / Gas Naval Industry Tire / Rubber International Organization NGO Petrochemicals Judiciary Building Products Retail Oil Industry Public Services Steel Industry Supermarket / Mall Telecomunication Transport Transport / Logistic / Distribution Other
Areas of interest
Administration, Finances, Acountancy, Banking Agronomy, Agriculture, Veterinary Quality Foreign Trade Purchasing Architecture / Construction Retail / Shops / Stores Logistics / Transportation / Distribution Supermarket Commercial / Sales
Availability to travel and work outside the city
Yes
Interests and hobbies
Supervisão, Administrativo, Vendas, Departamento de compras.. Disponibilidade para qualquer lugar do Brasil.