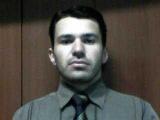 014996152130
José Augusto
Supervisor administrativo e de obras. in Botucatu
São José dos campos
,
São Paulo
,
Brazil
Past:
Fabiano Aparecido Zanotto -Me
Job Experience
Supervisor administrativo e de obras.
Botucatu
January 2013 to Actually working here
Autuando na área financeira, compra de matérias, contratação de funcionários e fiscalização da obra.
Supervisor Administrativo
Fabiano Aparecido Zanotto -Me
June 2010 to December 2012
Empresa do ramo de prestação de serviços de sistemas de segurança, elétrica, telefonia e alarme. Atuando nos departamento financeiro, contas á receber, compras, vendas diretamente com os clientes e coordenação dos colaboradores.
Vendedor
Elétrica Casa Grande
October 2009 to May 2010
Vendas de produtos elétricos.
Elétricista Montador de Aeronaves
Embraer
October 2004 to February 2009
Quatro anos e seis meses na Embraer como Eletricista de Aeronaves, atuando na produção de cablagens elétricas e manutenção de aeronaves. Três meses na área de projetos elétricos. Um ano e meio na área de estamparias de liga leves.
Vendedor
Botupar Comercio de Parafusos
June 2004 to October 2004
Vendas de ferramentas
Eletricista
Eletricista Autonômo
January 2000 to May 2004
Atuando em instalação elétrica em residências e indústrias.
Education
[Otra]EJ ESCOLA DE AERONAUTICA CIVIL
(Brasil)
January 2013 to January 2013
Bachelor of Business Administration (B.B.A.)
[Otra]unifac
(Brasil)
January 2009 to January 2012
5S, LEAN, KAIZEN e KAMBAM
(Brasil)
January 2005 to January 2009
Eletricista Residencial e Indústrial
[Otra]Senai
(Brasil)
January 2001 to January 2001
Mecânica de Usinagem em Máquinas Convencionais
[Otra]Senai
(Brasil)
January 2000 to January 2000
Hidráulica e Pneumática
(Brasil)
January 1999 to January 1999
Other Skills
Microsoft Word
PowerPoint
Microsoft Excel
Microsoft Office
Portuguese
More 014996152130
Career Goals
Industries of interest
Navigation Agribusiness Food and Beverage Shipyard Banking / Finance Capital Goods Trade Foreign Trade Construction Industry Advisory / Auditing / Consulting Defense Appliances Electronics Energy Industry Government Industry Legal Laboratories Wood Industry Manufacturing Media / TV, Radio, Others Metallurgical Mining / Oil / Gas Naval Industry Tire / Rubber International Organization NGO Petrochemicals Judiciary Building Products Retail Oil Industry Public Services Steel Industry Supermarket / Mall Telecomunication Transport Transport / Logistic / Distribution Other
Areas of interest
Administration, Finances, Acountancy, Banking Agronomy, Agriculture, Veterinary Quality Foreign Trade Purchasing Architecture / Construction Retail / Shops / Stores Logistics / Transportation / Distribution Supermarket Commercial / Sales
Availability to travel and work outside the city
Yes
Interests and hobbies
Supervisão, Administrativo, Vendas, Departamento de compras.. Disponibilidade para qualquer lugar do Brasil.