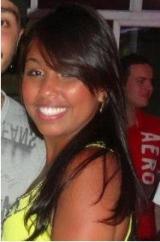 021 98311-2889
Luciana
Assessora de Imprensa in Ministério Público do Rio de Janeiro
Rio de Janeiro
,
Rio de Janeiro
,
Brazil
Current:
Ministério Público do Rio de Janeiro
Past:
Supervia Trenns Urbanos
Education:
Bacharel em Jornalismo
Job Experience
Assessora de Imprensa
Ministério Público do Rio de Janeiro
April 2010 a November 2011
Cobertura jornalística, redação de release, atendimento à imprensa, follow up e clipping de jornal impresso e online.
Assessora de Imprensa
Supervia Trenns Urbanos
January 2009 a May 2010
Atendimento à imprensa, redação de releases, clipping de tv, radio e sites; Comunicação para mídias sociais ? Gerenciamento dos perfis nas redes sociais, produção de conteúdo e interação com o público; Comunicação interna e organização de eventos internos e externos. Gerenciamento de crises. Planejamento estratégico para comunicação da empresa.

Empresária
Studio de Beleza Estrelas
April 1912 a December 2013
Admissão, demissão e treinamento de funcionários; gerenciamento de estoque, controle e análise das ferramentas gerenciais, elaboração de estratégias de resultado, fluxo de caixa e atendimento às clientes. Além disso, respondia por toda a rotina de operação do salão, supervisionava e coordenava as atividades dos profissionais, controlava os custos e orçamentos e desenvolvia estratégias para conquista de novos clientes.

Education
Bacharel em Jornalismo
UERJ
(Brasil)
February 2007 a November 2011
More 021 98311-2889
Career Goals
Busco novos desafios com o objetivo de evoluir profissionalmente.
Industries of interest
Areas of interest
Administration, Finances, Acountancy, Banking Public Relations Marketing and Advertising Media / TV, Radio, Others Retail / Shops / Stores Entertainment / Sports
Availability to travel and work outside the city
Yes
Interests and hobbies
Praia, viagens, cinema e literatura.