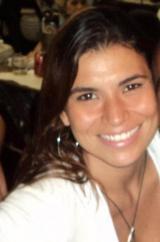 (021) 97938-1475
Lopes
Assistente administrativo in Biomex Medical Suprimentos Med. Ltda
Maricá
,
Rio de Janeiro
,
Brazil
Current:
Biomex Medical Suprimentos Med. Ltda
Past:
POUPACRED PROCESSAMENTO DE DADOS LTDA
Education:
Completo de Gestão de Departamento pessoal ? 63h/a
Job Experience
Assistente administrativo
Biomex Medical Suprimentos Med. Ltda
September 2016 to February 2017
Rotinas administrativas utilizando o sistema ERP Winsiga.
Atendimento aos clientes - realização de cotação e negociação a fim de assegurar a satisfação destes no atingimento de suas necessidades, qualidade de produtos e prazo de entrega.
Atendimento aos fornecedores - processo de cotação, negociação, emissão e follow up de ordens de compra.
Controle de estoque, elaboração de inventário do mesmo mensalmente e quando solicitado pela gestão.
Emissão de Nfe, registro de pagamentos e recebimentos.

Operador de Negócios
POUPACRED PROCESSAMENTO DE DADOS LTDA
December 2013 to August 2015
Correspondente Bancário Autorizado - Banco Santander
Venda de crédito consignado analisando o perfil do cliente para melhor identificar suas necessidades objetivando a satisfação do mesmo, um melhor resultado na efetivação da venda e pós-venda, bem como sua fidelização.
Assistência à gerência bancária no atendimento, em contratos de créditos, vendas de produtos e serviços exclusivos ao cliente pessoa física.

Gerente administrativo/operacional
Moda Fitness roupas e acessórios esportivos
January 2010 to July 2013
Supervisão, admissão e demissão de funcionários.Acompanhamento de produtividade e treinamento dos mesmos.
Controle do fluxo de caixa, cotação e compras de produtos
Contato com o contador e fornecedores para que todas as necessidades da empresa fossem satisfeitas dentro dos prazos legais.
Obs.: Trabalho independente (não registrado na CTPS) em razão da ligação pessoal direta com a proprietária do estabelecimento

Auxiliar administrativo de departamento juridico
ASB CRÉDITO FINANCIAMENTO E INVESTIMENTO S/A
March 2004 to June 2009
Atendimento à rede de agências da empresa - recebimento de citações, instruções para prepostos em audiências cíveis
Coleta de documentos e informações pertinentes ao reclamante, agendamento de audiências com prepostos e advogados, bem como atuação como preposta
Planejamento de reestruturação do departamento, colaborando na designação de funções de funcionários do setor.
Realização e controle dos pagamentos do departamento: honorários, despesas, condenações, bem como qualquer custo processual.
El
Education
Completo de Gestão de Departamento pessoal ? 63h/a
COAD - Professor Armênio Ribeiro
July 2017 to August 2017
Master of Business Administration (MBA) - Logística Empresarial
AVM Faculdade Integrada - Universidade Candido Mendes
October 2015 to October 2016
Bacharelado em Administração de empresas
Faculdade Moraes Júnior - Mackenzie Rio
(Brasil)
March 2003 to December 2006
IT skills
Domínio do pacote MS Office.
More (021) 97938-1475
Career Goals
Crescimento, aprendizado.
Atingir um nível de qualidade profissional superior.
Industries of interest
Areas of interest
Availability to travel and work outside the city
Yes
Interests and hobbies