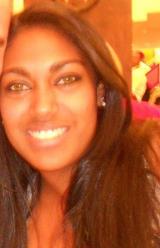 02176791689
Lima
Aux.Administrativo in Totaline
MESQUITA.
,
Rio de Janeiro
,
Brazil
Job Experience
Aux.Administrativo
Totaline
October 2013 a Actually working here
Eu estou querendo outra oportunidade no mercado de trabalho para meu crescimento profissional.
peço uma chance para mostrar minhas habilidades para com a
empresa.

Recepcionista.
Mestrado do chopp.
April 2013 a October 2013
Sai por causa de problemas financeiros.
gerente
Jover's moda
February 2012 a February 2013
Falta de comprometimento da empresa com o funcionário.
Consultora de vendas/ Apoio a gerencia
Prim telecom (Gvt)
September 2010 a April 2011
motivo financeiro da empresa.
consultora de vendas
Ética telecom (Embratel)
April 2010 a August 2010
sai por que não assinaram minha carteira.
Education
sase
sase
(Brasil)
March 2011 a November 2013
More 02176791689
Career Goals
CRESCIMENTO PROFISSIONAL
E DESEJO ME TORNAR UMA
PROFISSIONAL FORMADA
MAIS PARA ISSO PRECISO DE UM EMPREGO
QUE EU GANHE PARA PODER ARCAR COM AS MINHAS
RESPONSABILIDADES E AINDA SIM PODER PAGAR UMA
FACULDADE E CURSOS PARA O MEU CRESCIMENTO.
PEÇO APENAS UMA OPORTUNIDADE.
SEM MAIS MUITO OBRIGADO.
Industries of interest
International Organization
Areas of interest
Media / TV, Radio, Others
Availability to travel and work outside the city
Yes
Interests and hobbies
EU SOU UMA PESSOA INTELIGENTE E COM FÁCIL APRENDIZAGEM QUERO UM CARGO QUE EU POSSA CRESCER E ME TORNAR UMA PROFISSIONAL
EXEMPLAR NA ÁREA ATUADA.NÃO TENHO PROBLEMAS SE PRECISAR SAIR DA CIDADE OU ME LOCOMOVER PARA LUGARES DISTANTES.QUANDO QUEREMOS ALGO DE QUALIDADE TEMOS QUE CORRER ATRAS E NOS ESFORÇAMOS.