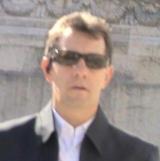 03599070333
Carmocarvalho
Professor de História in SEE
Lavras
,
Minas Gerais
,
Brazil
Current:

SEE

Past:

ECEI

Education:

Bachelor's degree
https://profiles.jobomas.com/03599070333.carmocarvalho
Job Experience
Professor de História
SEE
January 2013 to Actually working here
Professor
ECEI
July 2012 to December 2012
Desenvolver atividades de pesquisa, planejamento de estudo e acompanhamento de estudantes, organização do local de trabalho e habilidades desenvolvidas em local e extra local de trabalho, bom entrosamento com colegas de trabalho e organização
professor de Ensino Médio
Formado em Filosofia (professor)
March 2011 to Actually working here
Tenho habilidades em planejamentos, pesquisas, informática e digitações de textos, arquivos, escritórios, facil comunicação e entrosamentos com colegas de trabalho, disponibilidades de horarios e flexibilidade, organização do local de trabalho.
Educador
Cemais - Centro Mineiro de Alianças Intersetoriais
August 2009 to March 2011
Na Emrpesa Cemais, tive oportunidade de trabalhar com acompanhamentos de pesquisa, cadastros de candidatos e acompanhamento aos mesmos, Desenvolvi atividades de pesquisa e organização e monitoramento de informática. Bom entrosamento com os colegas de serviço.
Education
Bachelor's degree
[Otra]Instituto Santo Tomás de Aquino
(Brasil)
January 1997 to January 2003
Professor de Filosofia e sociologia
PUC - Pontificia Universidade Católica de Minas Gerais
(Brasil)
December 1994 to December 1996
Bachelor of Fine Arts (B.F.A.)
[Otra]PUC-MG
(Brasil)
January 1994 to January 1996
Computing
word, powerpoint, internet, digitador de textos,
Other Skills
Public Relations
HTML
Matlab
Non-profits
Project Management
Data Analysis
Strategic Planning
Photoshop
Editing
Event Planning
Higher Education
Social Media
Microsoft Word
Customer Service
PowerPoint
Teaching
Public Speaking
Microsoft Excel
Research
Microsoft Office
Sou profissional qualificado com experiência em pesquisa, planejamento de dados, curso de informática(Windows, Power Point, internet, formatação, hab
More 03599070333
Career Goals
Conseguir concretizar a forma de possibilitar este crescimento qualitativo e quantitativo para a empresa.
- Colaborar em um ambiente de trabalho onde possa colocar em pratica meus conhecimentos em favor da instituição na qual viso integrar, focando sempre o beneficio e o crescimento da organização e o crescimento profissional.
- Em busca de oportunidades para desenvolver e melhorar meus conhecimentos, e também algo que possa me instruir de forma crescente e contínua, visando sempre o crescimento entre eu e a empresa.

Availability to travel and work outside the city
Yes