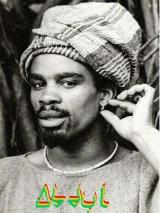 11-992999396
Ubirajara Pedro
Escritor in Projetos Próprios Cia.
Current:
Projetos Próprios Cia.
Education:
Téc. em Microcomputadores e Téc.em Redes Locais
Job Experience
Escritor
Projetos Próprios Cia.
September 2007 to January 1904
Uma completa releitura das sociedades humanas ao longo das diversas gerações. Aperfeiçoando a pesquisa humanoide no planeta.
(Realizações!?!?, talvez a percepção do que sempre foi, continua sendo e o que nunca deixara de ser "danoso" para a espécie humana. Tornando-me num ser imune as manipulações naturais das diversas sociedades humanas que não julgo auspiciosas.
Proprietário de livraria
February 2000 to February 2013
Na pratica o que fazia era um exercício de loucura utópica: Tentar convencer os jovens das diversas comunidades que conheci a se dedicarem aos livros ao invés de ás armas.
Bombeiro
Mappim
February 1990 to December 1995
Trabalhar como bombeiro no Mappim foi um divisor de águas em minha vida no que toca á segurança de estabelecimentos comerciais em geral... Passei a ter uma melhor consciência de segurança publica, estados de emergência. Sinto-me bem preparado para atuar em momentos críticos.
Education
Téc. em Microcomputadores e Téc.em Redes Locais
[Otra]SENAI
(Brasil)
January 2012 to January 2013
Cetificação de Conclusão de Curso (curso de extensão)
[Otra]Universidade de São Paulo
(Brasil)
January 2011 to January 2011
IT skills
Programas de edições diversos
Advanced
Other Skills
Flexibilidade
Redes altruístas em geral
Redes Sociais
Danças e performances
Literatura
Antropologia, Psicologia e Música,
More 11-992999396
Career Goals
Industries of interest
Areas of interest
Availability to travel and work outside the city
No
Interests and hobbies