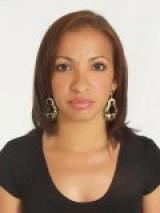 11 954437374
Oliveira Da Paixão
Assistente Administrativo de Vendas. in Philip Morris
Carapicuiba
,
São Paulo
,
Brazil
Education:
Gestão em Marketing
Job Experience
Assistente Administrativo de Vendas.
Philip Morris
November 2011 to January 2014
Efetuava negociações comercias, estabelecendo condições de volume e prazo, junto aos clientes. Conforme normas da empresa. Efetuar abertura de novas contas, realizando consultas junto ao sistema Sintegra, Serasa e Receita Federal. Entender a saúde financeira de cada cliente, monitorando, através de relatórios, os indicadores de inadimplência. Elaboração de relatórios, planilhas gerenciais, de mailing para envio de e-mail marketing e mala direta, divulgando novos produtos e incentivando o aume
Operador Telemarketing Híbrid
Mais Estud
August 2010 to October 2011
Atendimento receptivo, onde esclarecia dúvidas sobre os cursos de graduação e valores. Ativo de vendas de cursos de graduação e cursos de idiomas junto as instituições de ensino associadas. Ativo de cobrança para os clientes com débito.
Atendente de assistência
MAPFRE SEGUROS
June 2006 to March 2010
Acionamento de assistência 24 hrs a veículos. Assistência ao segurado. Cotação e negociação de valores junto companhias aéreas, hotéis e demais serviços. Atendimento receptivo na área de decessos. Cotação e acionamento de assistência funeral.
Education
Gestão em Marketing
Unip
(Brasil)
July 2013 to Currently studying
Other Skills
Atendimento/ Direitos do consumidor
More 11 954437374
Career Goals
Assistente Administrativo
Atendimento ao Cliente
Relacionamento com o cliente interno/ externo

Industries of interest
Areas of interest
Availability to travel and work outside the city
Yes
Interests and hobbies
Leitura