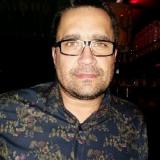 11 973156534
Lacerda
Gerente Nacional de vendas in A Colorida
São Paulo
,
São Paulo
,
Brazil
Past:
Tng Comercio de Roupas Ltda
Education:
Administração de Empresas
Job Experience
Gerente Nacional de vendas
A Colorida
March 2014 to July 2015
Gerente Nacional de Varejo
Tng Comercio de Roupas Ltda
December 2012 to January 2014
Foco em resultados, gestão de pessoas, visão comercial estratégica, desenvolvimento de coleções com a ferramenta OTB.
Gestão de 14 supervisores atuantes em todo Brasil, implantei o projeto para lojas de auto atendimento, simultaneamente fiz a divulgação e comercialização do cartão de crédito da empresa. Massifiquei a padronização do visual merchandising nas lojas e coordenava o plano de marketing estratégico, inclusive com a utilização da ferramenta CRM.

Gerente Comercial de Franquias
M.Officer
March 2009 to July 2011
Supervisão de franquias em toda a região Sul do Brasil, entre as minhas principais atividades estavam a padronização, o treinamento, a coordenação, o acompanhamento dos resultados por planilhas, a gestão dos estoques e as compras da coleção em showroom.
Promovido; como gerente comercial, cuidava do plano estratégico para as franquias em conjunto com o Departamento de Expansão, nesta fase sob minha responsabilidade tinha a gestão de 12 supervisores, 5 assistentes e 10 coordenadores de showroom.

Gerente de Loja
Brooksfield
March 2005 to August 2008
Foco em resultados, nos vendedores e loja, treinamento de vendas, treinamento de alfaiataria sob medida, visual merchandising(vitrine), gestão de pessoas, contratação, inauguração e montagem de loja.

Education
Administração de Empresas
Faculdade Pentagono
Currently studying
IT skills
Word, Excel, Power Point, Linx, entre outros.
Advanced
Other Skills
Liderança, Gestão de pessoas e resultados. Focado, dinamico e com grandes conhecimentos no varejo.
More 11 973156534
Career Goals
Carreira sólida, construída ao longo de 20 anos, com principal foco em pessoas e resultados.
Industries of interest
Areas of interest
Availability to travel and work outside the city
Yes
Interests and hobbies