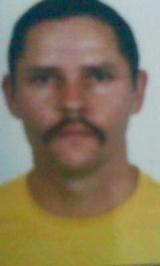 (11) 98340-9899
Dias
vigilante in ESC Segurança e Vigilãncia LTDA
Guarulhos
,
São Paulo
,
Brazil
Current:
ESC Segurança e Vigilãncia LTDA
Job Experience
vigilante
ESC Segurança e Vigilãncia LTDA
September 2013 to April 2014
Trabalhava no aeroporto de Guarulhos fazia anotação de veículos e controle de funcionários horário das 06:00 as 18:00hrs.
vigilante
mult service
February 2012 to January 2013
trabalhei nesta empresa foi pela pedreira de arujá e fora estas empresa trabalhei 11 anos nas outras como a vise e a hansa que não existe mais aqui no brasil.
vigilante
vise vigilãncia e seguança ltda
July 2000 to July 2011
motorista
hansa industria e comercio ltda
April 1988 to July 1998
Education
Nova Era
Ensino médio Completo
(Brasil)
June 2014 to September 2014
aula de tiro
[Otra]emforvigil
(Brasil)
January 1999 to January 2000
[Otra]eepg ´´professor barros brotero ´´
(Brasil)
January 1986 to January 1998
E.P.S.G."Professor Frederico Barros Brotero"
Ensino Fundamental Completo
(Brasil)
December 1982 to Currently studying
Other Skills
Microsoft Office
motorista
More (11) 98340-9899
Career Goals
Industries of interest
Transport / Logistic / Distribution
Areas of interest
Safety
Availability to travel and work outside the city
No
Interests and hobbies
ir para a igrejá