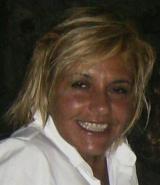 11 9.9115-1924
Puche
Vendedora online in Mercado Livre
São Paulo
,
São Paulo
,
Brazil
Current:

Mercado Livre

Past:

Hospital do Grajaú

Education:

Advogada
https://profiles.jobomas.com/11.99115-1924.puche
Job Experience
Vendedora online
Mercado Livre
July 2007 to Actually working here
E-Commerce, atuação no Mercado de Antiguidades.
Principais Atividades: Compra e Venda de objetos pela internet, inserção de anúncios no site com fotos e descrições detalhadas das peças, despacho das mercadorias, com Loja física e virtual.

Coordenadora Administrativa da Diretoria
Hospital do Grajaú
February 2005 to Actually working here
? 2005-2006 - OSEC- Organização Santamarense de Educação e Cultura/UNISA - Hospital do Grajaú.
Coordenadora Administrativa da Diretoria / Área Hospitalar
Principais Atividades: Responsável pelo projeto e implantação do CQH-Controle da Qualidade Hospitalar, coordenação dos Eventos, agendamento de atividades da Superintendência e Diretoria Médica. Tendo conquistado o Selo de Qualidade para o Hospital do Grajaú, após trabalho conjunto com as equipes multidisciplinares.

Organizadora de Eventos
Make A Wish Eventos
July 2003 to Actually working here
? De 2003 a 2005: Atuei na Organização de Festas & Eventos corporativos.
Principais Atividades: Identificar a logística adequada para o encontro de pessoas e ideias, coordenando toda a rotina operacional, desde Comes & Bebes, Decoração, Locação, Staff, até a realização e término do Evento: Teatro Commune, Caixa Econômica Federal, Probiótica, Barcaça e/outros, incluindo pessoas físicas.

Assistente da Diretoria
MKR Tecnologia e Meio Ambiente
February 2002 to Actually working here
? 2002-2003 0 MKR Tecnologia e Serviços, Ind. e Com. Ltda.
Cargo: Assistente Administrativa da Diretoria com suporte Jurídico
Principais Atividades: Elaboração de relatórios, contratos e alterações sociais, emissão de notas fiscais e certidões negativas, lançamentos em livro caixa e resumos financeiros, agendamento de atividades internas e externas, emissão de circulares e ordens de serviço, coordenação de reuniões, execução de atas com o devido registro e, viagens para participação em Feiras.
Education
Advogada
FMU
(Brasil)
February 1982 to December 1987
IT skills
More 11 9.9115-1924
Career Goals
Coordenadora ou Supervisora administrativa.
Areas of interest
Administration, Finances, Acountancy, Banking
Availability to travel and work outside the city
No