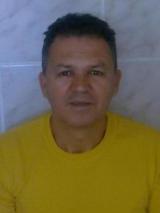 (11) 995963507
Silva
Motorista-Operador de Rodo Ferroviário,e operação de guindauto in Integração Serviço de Mão de Obras Temporária
Suzano
,
São Paulo
,
Brazil
Current:
Integração Serviço de Mão de Obras Temporária
Education:
Técnico em contabilidade
Job Experience
Motorista-Operador de Rodo Ferroviário,e operação de guindauto
Integração Serviço de Mão de Obras Temporária
June 2015 a Actually working here
Atualmente trabalho,com veículo Rodo ferroviário e,opero guindauto na manutenção da linha três do metro-sp.
Education
Técnico em contabilidade
Associação Educacional e Cultural Prof Eliazar Cardozo
(Brasil)
February 1986 a December 1988
IT skills
Word-windows-Interne-te
Basic
Other Skills
Tenho liderança,gosto de trabalhar em equipe com pessoas que dão idéias,faço o que tem que ser feito e cumpro ordens.
More (11) 995963507
Career Goals
Uma oportunidade para continuar trabalhando,e progredir junto a empresa,ver e ser visto profissionalmente ajudando a empresa crescer.
Industries of interest
Areas of interest
Availability to travel and work outside the city
Yes
Interests and hobbies
Gosto de ler e ver noticias pela tv, estar sempre atualizado em tudo que acontecem em nosso país e outros.