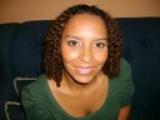 11961096113
Januario
auxiliar administrativo in Fia Fundação Instituto de Administração Ltda
São Paulo
,
São Paulo
,
Brazil
Current:
Fia Fundação Instituto de Administração Ltda
Past:
Astra Assessoria Trabalhista Empresarial Ltda
Education:
Administração com enfase em Marketing
Job Experience
auxiliar administrativo
Fia Fundação Instituto de Administração Ltda
August 2014 a January 2015
setor secretaria
relatórios de professores e alunos
cadastro
matrícula e rematrícula
agendamento de provas
lançamentos de notas e TCCs
atendimento telefonico
envio de emails
Organização do espaço para as aulas,
controle de presenças
atualização de cadastro.

assistente administrativo
Astra Assessoria Trabalhista Empresarial Ltda
June 2009 a Actually working here
Realizava atendimento telefônico, de clientes, representantes e fornecedores, agendava cursos e palestras nas empresas feitas pelos engenheiros e as vezes eu realizava a reunião de CIPA nas empresas.
Tomava as devidas providências ou encaminhava para meu superior, recebia notas fiscais das empresas onde separava de acordo com os setores e datas para facilitar o lançamento de contas à pagar, ajudava em realizar os pagamentos de algumas notas, no banco ou lotéricas.
Dava suporte aos cursos e palestras e providenciava material, tirava xerox, registro de inscrição e reservava as passagens e hotéis para os engenheiros realizar os cursos e palestras.
Com isso preparava o material de apoio, reproduzindo cópias, entre outras necessidades dos mesmos.
Acompanhava o evento e auxiliava os palestrantes, nas distribuição dos materiais.
Atualizava cadastro dos fornecedores, clientes e prestadores de serviços e contatos em geral para eventual necessidades das areas.

controle de estoque, assistente administrativo e cobrança de cheques devolvidos.
Marquis Of Sade Moda e Serviços Ltda
November 2002 a July 2008
controle de estoque externo realizando visitas semanais as lojas das redes Opera Rock e Versatti eu utilizava o carro da empresa para as visitas.
Fiquei durante um ano e meio e recebi promoção e fiquei na area administrativa onde fazia conferência de comandas das vendas e lançamento das notas fiscais para contas à pagar (financeiro).
Fui gerente interna de uma loja para funcionários e fornecedores, onde realizava cadastro dos mesmos e atualizações.
Na loja cuidava do fluxo de caixa, pagamento com cartões de créditos e dinheiro e vale funcionário.
Troca de mercadorias para as lojas dos Shoppings das redes, e troca de estação, mudanças nos manecos e vitrines, limpeza e oganização da loja por completo desde as vitrines e roupas nas araras e prateleiras.
recebi promoção para trabalhar no financeiro na cobrança de cheques onde ligava para os clientes, enviava emails, cartas para os mesmos.
Quando eles faziam o pagamento era feito uma carta de quitação da dívida para ser entregue ao banco para regularização da conta do cliente.
Realizava o controle de cartões de créditos lançava os valores em planilhas para comparar com o sistema de cartões, e mantia o contato com as lojas para verificarem as máquinas se estavam funcionando corretamente, enviava para as lojas cópias dos comprovantes de pagamentos para a pessoa que comprou verificar sua assinatura para caso de roubo, extravio de cartões ou terceiros utilizarem seu cartão.

recepcionista
Bambozzi Soldas Ltda
January 2000 a December 2002
Atendimento telefônico de clientes, fornecedores, e representantes e diretoria.
Controle de entrada e saída de clientes, fornecedores e representantes, agendava reunião, controle de agendas da diretoria, enviava emails e recebia, separava correspondências e enviava para as aréas correspondentes.
Enviava via fax os pedidos de materiais e recebia os mesmos.
Cuidava do arquivos dos documentos dos setores de vendas, compras e diretoria.

Education
Administração com enfase em Marketing
Universidade Italo Brasileiro
(Brasil)
June 2005 a December 2008
IT skills
Windows, Word Excel, Acess, Power Point, Internet e redes sociais.
Medium
Other Skills
Gêrencia de loja interna e assistente administrativo.
More 11961096113
Career Goals
Gosto de serviços sociais, visitas em asilos, hospitais e comunidades da grande São Paulo e ajudar moradores de rua com cestas básicas, banho, corte de cabelo enfim a serem formados pessoas melhores porque já são mais precisam de ajuda.
Industries of interest
Advertising / Marketing / PR Retail Public Services Fashion industry Transport / Logistic / Distribution
Areas of interest
Administration, Finances, Acountancy, Banking Quality Purchasing Internet / Web Design Logistics / Transportation / Distribution Marketing and Advertising Secretary / Reception Executive Management
Availability to travel and work outside the city
No
Interests and hobbies
Ajudar o próximo, ouvir musicas.