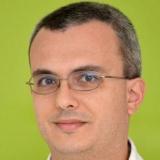 11994063477
De Oliveira Julio
Controlling Coordinator in KHS Industria de Maquinas
São Paulo
,
São Paulo
,
Brazil
Current:
KHS Industria de Maquinas
Education:
Post Graduation
Job Experience
Controlling Coordinator
KHS Industria de Maquinas
August 2014 to June 2018
Rotinas de fechamento mensal e análise do EBT da empresa;
Elaboração e consolidação do budget e forecast; Controle dos custos de produção e dos estoques; Suporte a área de vendas fornecendo os custos planejados para elaboração das propostas de vendas; Controle das provisões de garantia, folha de pagamento, impostos, despesas e estoques;
Transfer price, Controle do working capital e retorno de investimentos;
Risk Management. Atendimento aos auditores internos e externos; Análise da rentabilidade
Coordinator of budgets and analysis
Duratex S.A.
April 2011 to April 2014
- Mapeamento de todo o processo de orçamento da companhia criando procedimentos e normas para a elaboração e consolidação do budget.
- Testes de Impairment para aplicação dos conceitos de IFRS no balanço da companhia.
- Implementação do processo de forecast mensal criando uma cultura de controle de resultado inexistente.
- Planejamento financeiro de todas as unidades de negócio no Brasil, Argentina e Colômbia, Estados Unidos e Bélgica.
- Projeção de resultados de longo prazo (5 a 10 anos) para a
FP&A Senior Analyst
Gates do Brasil
July 2005 to April 2011
- Planejamento financeiro de todas as unidades de negócio na América do Sul (Brasil e Argentina).
- Fechamento do resultado e análise financeiro da filial da Argentina.
- Apuração dos Custos Standard e Real.
- Elaboração de budget e forecast, elaboração e análises de relatórios gerenciais.
- Suporte à Auditoria Externa e de Norma Sox.
- Controle e análise de custos e preços de vendas.
- Apuração de resultado por unidade de negócio e análises de investimentos.
- Relatórios gerencias para a matriz
Finance Analyst
LARC Pesquisa de Marketing
January 2001 to June 2005
Elaboração de relatórios referentes à área de Controladoria, controle de investimentos, apuração do resultado contábil, controle e cálculo dos custos dos serviços vendidos, análises de rentabilidade e do resultado gerencial da empresa, fluxo de caixa real e projetado, acompanhamento e controle das despesas operacionais, cálculo da depreciação dos bens, elaboração de planos de contas e centros de custos;
Rotinas de tesouraria e apuração de impostos.
Finance Planning Assistant
Editora Saraiva
December 1996 to January 2001
Elaboração de rotinas e relatórios referentes à área de Controladoria, Elaboração de Fluxo de Caixa Real e Orçado, Pesquisas de Mercado, Projeções de Resultados, Projetos de Viabilidade, EVA/MVA, TIR, VPL, Payback, Orçamentos, Projetos de novos Investimentos, Projeto Internet, Desenvolvimento do site financeiro.
Education
Post Graduation
[Otra]Saint Paul Escola de Negócios
(Brasil)
January 2013 to January 2013
PEC
[Otra]Fundação Getulio Vargas / FGV
(Brasil)
January 2012 to January 2012
Post Graduation
[Otra]Universidade Presbiteriana Mackenzie
(Brasil)
January 2001 to January 2002
Gradutaion
[Otra]Universidade Presbiteriana Mackenzie
(Brasil)
January 1994 to January 1997
IT skills
Microsoft Office
Advanced
Other Skills
Analysis
Negotiation
Pricing
Accounting
Project Planning
Finance
Management
Strategic Planning
Supply Chain Management
IFRS
Automotive
Hyperion Enterprise
Budgets
Invoicing
Forecasting
Hyperion
Cash Flow
English
Budgeting
More 11994063477
Career Goals
Professional with 17 years of experience in planning and controlling that has worked in big industries. Hard knowledge in budget, forecast and closing monthly and yearly. Good knowledge in IT and negotiations with banks. Hyperion user. Map and develop financial models. Impairment tests. Specialties: Budgeting, cash flow, english, finance, financial, forecasting, hyperion, investments, invoicing, languages, market research, negotiation, new business development, presentation skills, sales, sound, treasury, web site production, biological assets, IFRS
Industries of interest
Areas of interest
Availability to travel and work outside the city
No
Interests and hobbies
FP&A, New technologies, Automotive market, Travel, Car racing