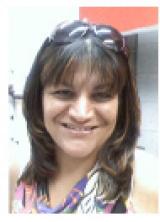 11998202136
Oliveira
Gestora de Equipe, Coach e Palestrante in Franquia
São Paulo
,
São Paulo
,
Brazil
Job Experience
Gestora de Equipe, Coach e Palestrante
Franquia
January 2013 to February 2014
APRESENTAÇÃO PROFISSIONAL:
Graduada Bacharel em Turismo, 1 ano de Pós em Adm, Empresarial e Institucional, Gestora de Equipe com vasta experiência em Liderança de Equipe, cursos de CIPA, Atuante por 10 anos como Organizadora de Eventos Turísticos para o grêmio de empresa como funcionários da TV Record.
Gestora de Equipe e Coaching
Rede Record
May 1998 to September 2010
Prestei serviços para a TV Record por 12 anos como Gestora de Equipe, capacitação profissional e pessoal, plano de carreira. Sou uma Agente de Soluções em Desenvolvimento Humano,Personal&Professional Coaching, realizo Palestras Motivacionais para Grupo e Aconselhamento Familiar e Espiritual.
Education
Palestrante
Academia do Palestrante
(Brasil)
October 2013 to October 2013
Coach
Sociedade Brasileira de Coach
(Brasil)
July 2013 to October 2013
Adm. Empresarial e Institucional
[Otra]Universidade Nove de Julho
(Brasil)
January 2009 to January 2010
BACHAREL
[Otra]UNIVERSIDADE BRÁZ CUBAS
(Brasil)
January 2002 to January 2006
Other Skills
GESTORA DE EQUIPE
TURISMO E GOVERNANÇA
More 11998202136
Career Goals
Industries of interest
Areas of interest
Availability to travel and work outside the city
No
Interests and hobbies