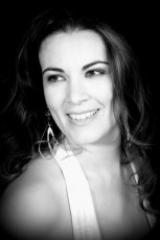 12 981275014
Katherine Flores
gerente de vendas in Nova Freitas
Sao Paulo
,
São Paulo
,
Brazil
Current:

Nova Freitas

Past:

C.A da comunicaçao

Education:

tecnicas em vendas
https://profiles.jobomas.com/12.981275014.katherine.flores
Job Experience
gerente de vendas
Nova Freitas
May 2006 to November 2011
Nova Freitas Imoveis - de maio/2006 a novembro/2011
(Empresa de médio porte no segmento imobiliário)
Gerente de equipe
Liderança e gestao em equipe na area comercial com metas de vendas, assim como desenvolvimento de eventos, atendimento, negociação e fechamento diretamente com o cliente. Responsável pelo acompanhamento da equipe no pós venda, garantindo a satisfação e a fidelidade do cliente.

Organizadora de eventos
C.A da comunicaçao
March 2003 to February 2006
Eventos - de março/2003 a fevereiro/2006
(Empresa de pequeno porte no segmento imprensa e comunicação)
Organizadora
Diretamente ligada ao atendimento ao cliente e produção do evento, assim como contratação, pesquisa e acompanhamento do mesmo.
Education
tecnicas em vendas
INEXH
(Brasil)
June 2006 to June 2006
Recursos Humanos
FAAP
(Brasil)
February 2003 to August 2003
Publicidade e Propaganda - Comunicaçao Social
UNITAU
(Brasil)
February 1993 to December 1996
Languages
Spanish
Bilingual / Native
Computing
Other Skills
Desenvolvimento e Liderança
More 12 981275014
Career Goals
Busco novos desafios e novos aprendizados na area comercial, de eventos ou como interprete simultanea.
Tenho como objetivo somar junto a uma equipe, onde acredito que minha experiencia profissional, meu comprometimento e minhas açoes infuenciem para um resultado positivo e de cumprimentos de metas com excelencia.
Industries of interest
Trade
Areas of interest
Call Centers / Customer Service
Availability to travel and work outside the city
Yes
Interests and hobbies
Habilidade em comunicação e com excelente network em constante crescimento, sou pró ativa, com capacidade nata em gerar negocios e tenho uma vasta experiência em liderar equipes com metas cumpridas pela empresa.
Meu hobbies: Viajar, esportes e frequentar bons restaurantes.