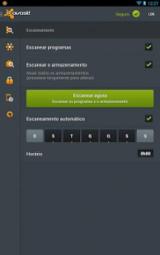 14 991677586
Dueñas
Professor de Inglês in Professor PARTICULAR ...
Current:
Professor PARTICULAR ...
Job Experience
Professor de Inglês
Professor PARTICULAR ...
April 2014 to Actually working here
COMO TIVE A OPORTUNIDADE DE VIVER POR 05 ANOS NO CANADÁ É UM PRAZER ENSINAR A LÍNGUA INGLESA,
V ENDEDOR
ROYAL PRESTIGE
January 2014 to Actually working here
VENDEDOR DE PANELAS EM AÇO CIRÚRGICO
VENDEDOR
Dueñas Jaú
January 2014 to Actually working here
PROFESSOR DE TAI CHI CHUAN - MESTRE PAI LIN - VEUZI MORESCHI - IBIRAPUERA -S.P. - EM JAÚ SP.
MOTORISTA
Colorpelli Com de Couros Ltda
April 2010 to April 2012
Vendedor, ligado a entrega e recebimento de mercadoria. bem como lidava com a máquina de furo e corte de modelo mais avançado no momento no Brasil e Itália, assim como no resto do mundo,
Gerente de Loja
H2O Agua Pura Com. de Bebidas Ltda
May 1998 to December 2003
Responsável pelo gerenciamento do estabelecimento.
Education
admistração
[Otra]Pontifícia Universidade Católica de Campinas / PUCCAMP
(Brasil)
January 1986 to January 1986
Curso Comecio Exterior
[Otra]Colegio Brasilio Machado
(Brasil)
January 1981 to January 1984
Other Skills
Contract Negotiation
Microsoft Excel
Team Building
Strategic Planning
Microsoft Office
Management
Operations Management
Negotiation
New Business Development
Sales
Account Management
Logistics
Transportation
Sales Management
Customer Service
More 14 991677586
Career Goals
Industries of interest
Real estate
Areas of interest
Availability to travel and work outside the city
Yes
Interests and hobbies
Tai chi chuan, caminhada, leitura.