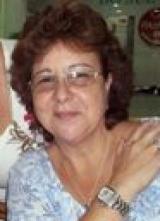 21 981017950
Ayres
Gerente de vendas corporativas in Memorial Saúde LTDA
rio de janeiro
,
Rio de Janeiro
,
Brazil
Current:
Memorial Saúde LTDA
Job Experience
Gerente de vendas corporativas
Memorial Saúde LTDA
March 2014 to March 2018
Gerenciamento de Vendas, equipe de vendas, analise de indicadores de vendas, planejamento estratégico.
Gerente de Relacionamento Corporativo
Memorial Saude
March 2014 to Actually working here
Coordenação de equipe de prospecção e Pós venda. Avaliação de visita realizada pelos consultores de vendas (Comercial de Pessoa Jurídica).
Gerente
Cassi Caixa de Assistencia dos func. do Banco do Brasil
November 2004 to December 2012
Administração geral de clinica com atendimento ambulatorial.<br />Áreas operacionais inerentes a minha administração: atendimento, negocial, relacionamento com mercado, saúde ocupacional, orçamentária e recursos humanos.
Education
Pos graduação
Universidade Estacio de Sá
(Brasil)
April 2008 to July 2010
Other Skills
Liderança, habilidades em saude do trabalhador, grande experiencia em atenção basica em saúde.
More 21 981017950
Career Goals
Meu objetivo é de contribuir com minha experiencia para alavancar os processos operacionais da empresa onde estiver atuando. Acredito no trabalho de equipe como meio eficaz para atingimento de objetivos.
Industries of interest
Services
Areas of interest
Executive Management
Availability to travel and work outside the city
Yes
Interests and hobbies
Adoro ir ao cinema, escutar uma boa música e encontrar amigos. ações de voluntariado.