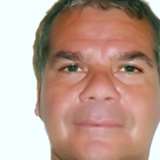 (21) 98184-3695
Oliveira
Instrutor de SOLDA in F.V.J
Duque de Caxias
,
Rio de Janeiro
,
Brazil
Education:
INSPETOR N1-SOLDA
Job Experience
Instrutor de SOLDA
F.V.J
July 2013 to Actually working here
Instrução sobre Inspeção de Solda , equipamentos , LP-PM.
Inspetor de Solda
GiE Montagens
December 2010 to March 2013
Acompanhamento de Soldagem e Inspeção de equipamentos para Ampliação e reformas das Plataformas Maritmas da PETROBRAS.
INSPETOR DE SOLDA E EQUIPAMENTOS
WDT Engenharia
January 2008 to November 2011
Atuei Como Inspetor de SOLDA e Equipamentos na Montagem do TELEFÉRICO/RJ.
tecnico da Qualidade Senior
SCHAHIN Engenharia
March 2007 to September 2010
Fiscalização das Inspeções de SOLDA, EQUIPAMENTOS e Ensaios de LP-PM para a Montagem do NOVO CENPES - PETROBRAS.
ANALISTA DE QUALIDADE
Grupo SCHAHIN ENGENHARIA
May 2005 to July 2008
Atuei nas Inspeçôesw de SOLDA LP E EQUIPAMENTOS na Montagem do Novo centro de pesquisa da PETROBRAS - NOVO CENPES / RJ.
tecnico de campo
Technip
May 2004 to May 2005
N-1 SOLDA COM LP
ICEC Criatividade e Inovação na Construção
May 2001 to May 2008
Foi poder ter a Oportunidade de participar da montagem de um grande projeto voltado para a produção de AÇOS.
Education
INSPETOR N1-SOLDA
[Otra]FBTS / ABENDI
(Brasil)
January 2001 to January 2003
Tecnco Industrial
UNIGRANRIO
(Brasil)
January 1978 to December 1982
PROCESSOS QUIMICOS
[Otra]UNIGRANRIO
(Brasil)
January 1978 to January 1982
IT skills
Word, excel, point-pont, inte
Medium
Other Skills
ASME
Gas
Petroleum
Microsoft Word
PowerPoint
ISO 14001
Microsoft Excel
Microsoft Office
Iso 9000
ISO
Inspection
AutoCAD
Oil/Gas
MS Project
Funções: N1-SOLDA, LP/PM, EQUIPAMENTOS
Areas de : PETROLEO E GAS, PETROQUIMICA, QUIMICA, SIDERURGICA, PLATAFORMA MARITM
More (21) 98184-3695
Career Goals
INSPEÇÃO DE SOLDA, EQUIPAMENTOS , LIQUIDO PENETRANTE e PARTICULAS MAGNETICA em Montagem de Unidades Industrial.
Industries of interest
Industry Mining / Oil / Gas Petrochemicals
Areas of interest
Energy, Minning and Fuel Industries Quality
Availability to travel and work outside the city
Yes
Interests and hobbies
Interesses: Adaptação, Seriedade, Habilidade e responsabilidade.
Hobbies: leituras e esportes.