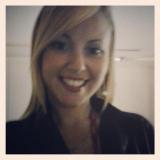 21 995456373
Jardim
Assistente Administrativo de RH in LOJAS LEADER
Niteroi
,
Rio de Janeiro
,
Brazil
Past:
COFIX ? Estruturas de Concreto Ltda.
Education:
ADMINISTRAÇÃO DE EMPRESAS
Job Experience
Assistente Administrativo de RH
LOJAS LEADER
November 2012 a March 2014
Grande volume de Admissões,repasse de benefícios, solicitação de PIS , atualização de CTPS, cadastramentos no sistema FolhadePagamento, integração dos novos colaboradores.Pagamentos de NF, reembolsos e requisições de materiais através do sistema SAP, pedido de Crachás 1 e 2 via.Apoio aos processos demissionais.Apoio no fechamento do ponto ponto eletrônico,geração de relatórios de ativos e demitidos,Auxílio ao R&S, Triagem de documentações para admissão de novosfuncionários; Atendimento as Lojas.
Auxiliar Administrativo de RH
COFIX ? Estruturas de Concreto Ltda.
May 2012 a November 2012
Auxiliar em atividades administrativas para a construtora, controle de distribuição de cupons de refeições, Controle de faturas - Notas fiscais de refeições, controle de EPI?s e ferramentas, controle de freqüência de funcionários, controle de vencimento e marcação de periódicos (ASO), encaminhamento para admissão e demissão de funcionários, apontamento de horas normais, horas extras e horas premium?s, controle de faltas, Compra de VT, Compra de benefícios, Atendimento aos funcionários da empresa
Estagiária de RH Administração de Pessoal
Contax
November 2008 a November 2010
Controle de folha de ponto assinada; Programação e controle de férias; Auxílio na admissão, demissão e homologação de funcionários; Preposto em Sindicato; Declaração de Funcionários e Ex- Funcionários; Atendimento aos funcionários da empresa - Auxiliando e esclarecendo dúvidas em contracheques, benefícios, férias, folha de ponto; Apresentação de integração de novos funcionários; Assinatura e atualização de CTPS; Arquivamento de documentos; Relatórios a gerência e operação;
Education
ADMINISTRAÇÃO DE EMPRESAS
CANDIDO MENDES
(Brasil)
December 2006 a December 2010
Other Skills
Qualificações e Atividades Complementares
More 21 995456373
Career Goals
Industries of interest
Navigation Agriculture and Livestock Agribusiness Food and Beverage Architecture Labor Risks Insurance Craft / Jewelry Artistic Nonprofit Association Shipyard Automotive Banking / Finance Capital Goods Biotechnology Oat Trade Foreign Trade Events / Conferences Construction Industry Advisory / Auditing / Consulting Mass Consumption Mailing Cosmetics Tannery Defense Sports Music Industry
Areas of interest
Human Resources - HR
Availability to travel and work outside the city
Yes
Interests and hobbies
Desejo me tornar um Profissional de RH Generalista.