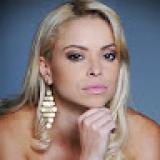 21982678716
De Andrade Carolina
Operador de teleatendimento in Caixa Economica Federal
Current:
Caixa Economica Federal
Education:
Recursos Humanos
Job Experience
Operador de teleatendimento
Caixa Economica Federal
February 2008 to February 2009
Telemarketing ativo, seguros, capitalizações ,cartões de credito.
Anteriormente já havia trabalhado prestando serviço a TIM no receptivo por um ano, e no meu primeiro emprego como tele atendente trabalhei para a Telemar -Rj por uns 8 meses aproximadamente no setor de Despacho de reparos em linhas telefônicas e retorno ao cliente quanto a satisfação do serviço.

Education
Recursos Humanos
Universidade Estácio de Sá
(Brasil)
October 2011 to Currently studying
More 21982678716
Career Goals
Meu objetivo é fazer com que colaboradores tragam lucros e aumentem o sucesso da empresa , que sendo ,motivados , treinados e bem orientados por mim através da minha experiência,conhecimentos e apoio ,faram um bom atendimento/venda e consequentemente alcançarão suas metas e objetivos profissionais e pessoais, no resumo todos saem ganhando! :)
Industries of interest
Areas of interest
Availability to travel and work outside the city
No
Interests and hobbies
Treinamento, supervisão,monitoria de equipes.
Agente de aeroporto
Meus hobbies são ligados as artes.
Também aceito propostas para ensinar aulas de dança, alongamento,bem estar...atividade laboral com atenção em conjunto a parte vocal.