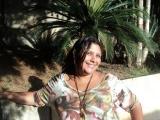 (21)99410-2602
Almeida
Sócia in Advogados Associados
RIO DE JANEIRO
,
Rio de Janeiro
,
Brazil
Current:
Advogados Associados
Education:
Responsabilidade Civil e Direito do Consumidor
Job Experience
Sócia
Advogados Associados
July 2009 a Actually working here
Sócia de escritório de advocacia no Centro do Rio de Janeiro, com carteira própria de clientes desde 2005. Atuação direta nas Áreas: Família, Consumidor, Trabalho e Juizados Especiais Criminais. Atendimento à clientes, elaboração de parecer e peças processuais; realização de audiência e defesas orais, diligências forenses e em órgãos públicos.
Ênfase e grande experiência no contencioso de massa em Direito do Consumidor.

Analista Jurídico
Volpato Andrade
April 2007 a August 2007
Atendimento direto a clientes com análise de casos e parecer sobre a medida cabível, exclusivamente em matérias de Direito do Consumidor.
ASSISTENTE DE JURÍDICO
CAIXA ECONÔMICA FEDERAL
December 2004 a October 2006
Departamento Jurídico Regional. Atuei na área trabalhista e de FGTS; responsável por processos em trâmite nos JEF´S Federais e em diversas Varas Federais, acompanhando todo o processo, da criação das peças à execução dos atos necessários ao seu desenvolvimento e conclusão. Monitoramento e treinamento de novos estagiários.


Education
Responsabilidade Civil e Direito do Consumidor
Universidade Estácio de Sá
(Brasil)
April 2012 a October 2013
Other Skills
Característica pessoais
CURSOS DIVERSOS
More (21)99410-2602
Career Goals
Continuar desenvolvendo as aptidões e experiências adquiridas nestes 11 anos de estudos e atuação profissional, com ênfase na área de família, consumidor, responsabilidade civil e trabalho. Interesso-me por atuar como analista de casos internamente, como audiencista e/ou correspondente, realizando diligências forenses e/ou órgãos diversos. Tenho total disponibilidade para viagens de atuação noutras comarcas de todas as capitais brasileiras.
Industries of interest
Navigation Food and Beverage Banking / Finance Trade Advisory / Auditing / Consulting Mass Consumption Defense Clerk Legal Judiciary Services Telecomunication
Areas of interest
Architecture / Construction Entertainment / Sports Engineering Legal Retail / Shops / Stores Media / TV, Radio, Others Operations Insurance Supermarket Transportation Auditing Services Secretary / Reception Young Professionals
Availability to travel and work outside the city
Yes
Interests and hobbies
Amo viajar. Me hospedo em albergues ou casas de família, pois posso experimentar como é viver naquele lugar, aprender, ter experiências e fazer amigos - e networking também! Adoro música, cinema, teatro, fotografia, museus, exposições. Tento me abastecer de cultura e adquirir conhecimento, pois somos um acúmulo de tudo isso, creio eu!
Escrevo e desenho em momentos tensos e amo estar perto dos meus amigos e família. Gosto muito de estudar e lamento não poder estudar tanto.