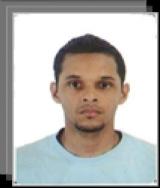 (24) 98170-7963
Lima
Assistente Técnico em Materiais 2 in Estaleiro Atlântico Sul S/A
Angra dos Reis
,
Rio de Janeiro
,
Brazil
Current:
Estaleiro Atlântico Sul S/A
Past:
Lince Costa Verde Distribuidora de Bebidas LTDA
Education:
Curso Técnico em Eletrotécnica
Job Experience
Assistente Técnico em Materiais 2
Estaleiro Atlântico Sul S/A
February 2011 to June 2013
No Estaleiro Atlântico Sul, realizava todo planejamento das atividades executadas por nossas equipes de campo, e também com a responsabilidade de requisitar todo material necessário para a construção do Lower Hull da P-55. Quando finalizamos a sua parte estrutural, então foi levada para Rio Grande (Rio Grande do Sul), então fui indicado para fazer parte da equipe de Comissionamento, por também possuir curso Técnico em Eletrotécnica. Era um dos responsáveis em acompanhar de perto toda montagem referente as disciplinas de elétrica e instrumentação, e depois começamos a realizarmos as FVMI's, FVI's, FVME's e FVE's e posteriormente as TAP's.

Supervisor de Logística 1 & Mr. Roadshow
Lince Costa Verde Distribuidora de Bebidas LTDA
July 2007 to February 2011
Na Lince Costa Verde era responsável pela distribuição dos produtos AMBEV em nossa região, sendo responsável pela definição das equipes de entrega, metas, incentivos e comportamento do mercado. Monitorando e realizando os processos de gestão de produtividade de entrega, produtividade operacional, distribuição e de seus respectivos custos.

Técnico em Materiais 2
Estaleiro Brasfels S/A
March 2001 to July 2006
No Estaleiro Brasfels, era responsável pelo recebimento, conferência, armazenamento e atendimento de pessoal de campo, nas diversas disciplinas, tais como:
Equipamentos mecânicos, elétricos, hidráulicos e pneumáticos; materiais elétricos; instrumentação; telecom; HVAC; combate a incêndio; salvatagem; plano de segurança; tubulação; acomodações; isolamentos térmicos; acústicos e revestimento.
Com participação em vários projetos.

Education
Curso Técnico em Eletrotécnica
Escola Técnica José Rodrigues da Silva
(Brasil)
April 2012 to April 2013
Desenho Técnico Mecânico
Senai RJ
(Brasil)
January 1996 to July 1996
IT skills
? Windows(3.11, 95, 98, NT, 2000, XP), Linux, Office(2000 ? XP)
Other Skills
Capacidade de Motivação, dinamismo, espontaneidade, facilidade de comunicação e expressão, força de vontade, capacidade de organização, facilidade de
More (24) 98170-7963
Career Goals
Crescimento profissional e sempre a meta de todos, mais eu procuro sempre fazer o melhor pela Empresa que presto meus serviços, pois aprendi que na vida não devemos fazer só o que gostamos, mais sim gostar de tudo que fazemos, por isso não meço esforços em fazer o melhor.
Industries of interest
Areas of interest
Availability to travel and work outside the city
Yes
Interests and hobbies