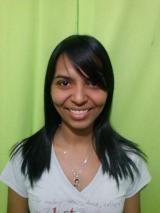 (31)7103-4509
Aline Santos Da Silva Dos Anjos
Assistente de Compras in Barão Reposção e Pesquisa
São José da Lapa
,
Minas Gerais
,
Brazil
Current:
Barão Reposção e Pesquisa
Job Experience
Assistente de Compras
Barão Reposção e Pesquisa
June 2012 to August 2013
Principais atividades:atendimento e negociação com fornecedores, elaboração de planilhas, elaboração de pedidos no sistema LINUX, formação de preços, organização de layouts, coordenação nos serviços de padaria, criação de propagandas e marketing varejista e estratégias de vendas indiretas.
Estagiário RH
Mineração Belocal
April 2010 to December 2011
Principais atividades:elaboração e análise de indicadores de RH estratégicos e operacionais, budget, indicadores de horas extras, absenteísmo, taxa de freqüência e gravidade, criação de RC?s no sistema SAP, controle de custos de frota e combustível dos veículos da empresa entre outras atividades.
Assistente Fiscal
Varejão Barão Produtos Alimenticios
August 2007 to April 2010
Principais atividades:Contas a pagar e a receber, emissão de boletos e notas fiscais, lançamentos de NF?s, cadastro de produtos e elaboração de preços, cálculos de tributos e impostos, etc.
Education
Administração
Pitágoras Faculdade
(Brasil)
February 2008 to December 2011
IT skills
Excel, Word, Power Point
Advanced
Other Skills
Técnicas de Vendas, Atendimento ao Cliente
More (31)7103-4509
Career Goals
Busco voltar ao mercado de trabalho. Não tenho uma área preferencial. Sou bastante adaptável.
Industries of interest
Agriculture and Livestock Agribusiness Banking / Finance Trade Industry Mining / Oil / Gas Retail Supermarket / Mall
Areas of interest
Administration, Finances, Acountancy, Banking Purchasing Retail / Shops / Stores Logistics / Transportation / Distribution Human Resources - HR Supermarket Secretary / Reception Commercial / Sales Young Professionals
Availability to travel and work outside the city
Yes
Interests and hobbies