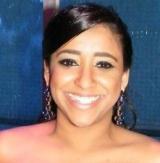 3198324121
KELEN KARLA MARRA SANTOS
SUPERVISOR in RIACHUELO
BELO HORIZONTE
,
Minas Gerais
,
Brazil
Current:

RIACHUELO

Past:

MRV Engenharia

Education:

Administração de Empresas
https://profiles.jobomas.com/3198324121.kelen.karla.marra.santos
Job Experience
SUPERVISOR
RIACHUELO
January 2013 to June 2014
Supervisão, Liderança e trabalho em equipe. Planejamento e distribuição de metas, controle de resultados, montagem de planos de Ação e de Campanhas motivacionais.
Gerenciamento e ampliação da carteira de clientes, Análise de liberação de crédito e antifraude, cobrança de inadimplentes, gerar lucratividade em vendas e negociações, argumentação e retenção de vendas.
Auditorias internas nos contratos de credito, Aprimoramento e implantação de novos processos operacionais, administrativos.
Supervisor de Crédito
MRV Engenharia
September 2010 to January 2013
Cadastro de clientes, Análise de contratos, Documentação, Apuração e Constatação de renda de clientes para solicitação de Financiamento Imobiliário junto à entidade financeira como CAIXA ECONÔMICA FEDERAL E BANCO DO BRASIL.
Controle e monitoramento dos resultados através de indicadores.
Auditorias internas de processos.
Education
Administração de Empresas
Faculdade Novos Horizontes
(Brasil)
February 2008 to December 2011
More 3198324121
Areas of interest
Executive Management
Availability to travel and work outside the city
Yes