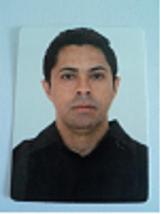 3799145532
EDIMILSON JOSÉ PEREIRA
GERENTE DE OPERAÇÕES INDUSTRIAIS in COOPERATIVA CENTRAL MINEIRA DE LATICÍNIOS LTDA
PATOS DE MINAS
,
Minas Gerais
,
Brazil
Current:
COOPERATIVA CENTRAL MINEIRA DE LATICÍNIOS LTDA
Education:
CONTROLE DE QUALIDADE NA INDUSTRIA DE ALIMENTOS
Job Experience
GERENTE DE OPERAÇÕES INDUSTRIAIS
COOPERATIVA CENTRAL MINEIRA DE LATICÍNIOS LTDA
January 1997 to December 2013
Considerações: experiência de mais de 16 anos na Área de produtos alimentícios. Atuei efetivamente na construção, transição, reestruturação, modernização e ampliação dos processos produtivos da empresa. Bem como, participei de comissões e programas de Melhoria Continua (CIPA, BPF, BPA, APPCP e TPM - PDCA). Principais atividades: Auxiliar na limpeza e preparação de equipamentos para a produção de diversos tipos de queijos; Receber, processar, esterilizar e envasar produtos alimentícios; Supervisionar, treinar, orientar e acompanhar as atividades ao longo de todas as linhas de produções; Assessorar ao gerente industrial nas tomadas de decisões, treinar e orientar supervisores; Coordenar trabalhos e acompanhar indicadores de produtividades dentro do método PDCA; e Gerenciar, liderar, orientar e acompanhar as operações industriais de setores estratégicos da empresa (PCP, Produção e Expedição), que juntos eram constituídos por mais de 300 funcionários.
Education
CONTROLE DE QUALIDADE NA INDUSTRIA DE ALIMENTOS
FAZU
(Brasil)
January 2009 to December 2011
GESTÃO EMPRESARIAL
UNIPAM
(Brasil)
January 2006 to December 2008
More 3799145532
Career Goals
ÁREA DE INTERESSE
? Gestor ou cargo semelhante
OBJETIVOS
? Quero destacar-me positivamente dentro do cargo pelo qual for contratado. E assim atingir por méritos, de forma rápida, segura e honesta todas as demais oportunidades que me forem permitidas dentro da empresa. Busco oportunidades de melhoramento profissional. Valorizo as tarefas estruturadas e procedimentos definidos na realização das rotinas diárias. Sou determinado e não gosto de monotonia. Prefiro trabalhar em equipe passando e adquirindo conhecimentos. Mas aprecio também metas/desafios individuais. Viso sempre alcançar os melhores resultados para o grupo, bem como, para a empresa.

Industries of interest
Food and Beverage
Areas of interest
Production and Maintenance
Availability to travel and work outside the city
Yes
Interests and hobbies
? Ensino médio em curso Técnico em Contabilidade (Escola Estadual José do Patrocínio Cardoso) ? Campo Belo (MG);
? Graduado em Sistemas de Informação com foco em administração de empresa;
? Pós-graduado em Gestão Empresaria com foco em gestão de pessoas; e
? Pós-graduado em Controle de Qualidade na Indústria de Alimentos com foco no processo fabril.
ATIVIDADES COMPLEMENTARES
? Escolhido por dois mandatos consecutivos para membro da diretoria da associação dos funcionários da empresa, através de eleição;
? Atuei junto setor de RH nos processos de recrutamento e seleção de um novo perfil de funcionário para indústria, buscando redução no absenteísmo e no turnover;
? Contribui com a área de treinamento e desenvolvimento, capacitando funcionários e incentivando o desenvolvimento pessoal, obtendo melhorias de produtividade e redução nos custos dos processos operacionais;
? Participei efetivamente, junto à diretoria, no plano, desenvolvimento e implantação de planejamento estratégico da empresa; e
? Acompanhei auditorias realizadas pelos órgãos fiscalizadores (MAPA, ANVISA e Clientes/Terceirizações), onde na última obtivemos 98% de aprovação.
LEITURAS E FUTEBOL