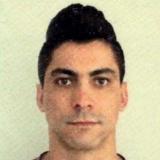 (41) 9989-2683
Jeison A. S. De Quadros
Analista de Redes in URBS S/A - Urbanização de Curitiba S/A
Current:
URBS S/A - Urbanização de Curitiba S/A
Past:
Copel Distribuição S/A
Education:
Gestão de Projetos
Job Experience
Analista de Redes
URBS S/A - Urbanização de Curitiba S/A
February 2008 to May 2014
Projetos e implementações de tecnologias para a rede de dados corporativa, gestão e monitoramente, controle de usuários, segurança da informação, implementação e gerência de firewalls, proxies e outros ativos. Responsável por diversos projetos de implementação e estruturação de rede de dados e Datacenter.
Assistente Administrativo III
Copel Distribuição S/A
February 2005 to February 2008
Atividades técnicas de microinformática. Atendimento para registro e solução de incidentes de quaisquer níveis de informática. Auxílio a usuários corporativo. responsável pelo primeiro nível de atendimento aos usuários, tomando ações específicas e padronizadas no contexto de Service Desk.
Técnico de Manutenção
Eletrônica América do Sul Ltda
November 2002 to February 2005
Suporte técnico em microinformática (computadores e impressoras). Atendimento técnico a clientes da empresa e gestão dos contratos de manutenção.
Education
Gestão de Projetos
FESP - Fundação de Estudos Sociais do Pr
(Brasil)
February 2011 to February 2012
Gestão de Redes de Computadores
PUC-Pr
(Brasil)
February 2005 to December 2007
Tecnologia em Processamento de Dados
ESEEI - Escola Superior de Estudos Empresariais e Informática
(Brasil)
February 1996 to December 1999
IT skills
Analista de Redes e Infraestrutura
Advanced
Other Skills
Curso Complementar em Virtualização VMWare
Seminário Internacional da UFPR em Gestão de Projetos
Curso complementar Gerenciando em Servidor MS-Windows Server 2003
More (41) 9989-2683
Career Goals
Analista de Redes, Infra-estrutura ou qualquer função relacionada.
Industries of interest
Areas of interest
Availability to travel and work outside the city
Yes
Interests and hobbies
Música e Dança.