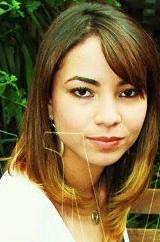 4197331038
Karine Alves De Souza
Auxiliar adiministrativo in inFlux Escola de Idiomas
Current:

inFlux Escola de Idiomas

Past:

Le Galiza Documentação de veículos Ltda.

Education:

Ensino Médio Completo
https://profiles.jobomas.com/4197331038.karine.alves.de.souza
Job Experience
Auxiliar adiministrativo
inFlux Escola de Idiomas
August 2012 to December 2012
Principais atividade: Atendimento telefônico, emissão de boletos, recebimento de matrículas, atendimento aos alunos e professores, retorno á interessados.
Auxiliar Administrativo
Le Galiza Documentação de veículos Ltda.
May 2011 to November 2011
Principais atividades:Atendimento telefônico e organização de documentos, cadastros de veículos no sistema, pagamento de débitos de veículos sinistrados.
Recepcionista
Ulguim comércio de artefatos Ltda.
July 2010 to February 2011
Principais atividades:Atendimento telefônico, atendimento ao cliente, organização de documentos, solicitação de material e controle de (EPI) de colaboradores. Seleção de materiais e preenchimento de documentos. Controle de NF (entrada/saída). Abertura de ordem de serviço.
Education
Ensino Médio Completo
Colégio Estadual Professora Luiza Ross
(Brasil)
January 1903 to January 1903
Languages
More 4197331038
Career Goals
Em busca de nova proposta de trabalho na área Administrativa/Recepçao, apresento-lhes meu currículo acima.
Entre minhas características básicas encontram-se: adaptabilidade, bom humor, dinamismo, responsabilidades, perfeccionismo, auto-exigência, dedicação ao trabalho, bom relacionamento em geral, não fumante e carteira de habilitação.
Informo ainda que estou disponível para eventuais oportunidade das quais julguem meu currículo atender.
No aguardo de contato de sua parte, coloco-me à disposição para prestar-lhes mais esclarecimentos.
Atenciosamente,

Industries of interest
Trade
Areas of interest
Administration, Finances, Acountancy, Banking
Availability to travel and work outside the city
No
Interests and hobbies
Ler, ouvir música, entre outros.