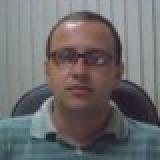 45 98249321
JOSE
gerente comercial in LOGRAF- A LOJA DO GRAFICO
Current:
LOGRAF- A LOJA DO GRAFICO
Past:
RN DISTRIBUIDORA DE PAPEIS
Education:
PROCESSOS GERENCIAIS
Job Experience
gerente comercial
LOGRAF- A LOJA DO GRAFICO
July 2008 to July 2012
Atuando na área de liderança, proficiente em gerenciamento de pessoas foi uma das maiores conquistas e lidar com pessoas de diferentes personalidades nas áreas de vendas contas a pagar e receber e um aprendizado na areá de importação e traçamos um plano de crescimento em grupo que no período determinado conseguimos atingir.
Vendas / Auxiliar Gerência
RN DISTRIBUIDORA DE PAPEIS
March 2004 to February 2008
Como era uma nova etapa a venda de papeis, tive que conhecer o produto e depois capitar cliente mas com muito esforço consegui alcançar o meu objetivo e o da empresa e assim fui promovido ao cargo de auxiliar de gerencia, desempenhando funções nas áreas de compra e licitações, uma grande conquista ao adquirir experiência nesta função.
Education
PROCESSOS GERENCIAIS
ANHANGUERA - UNIPAN
(Brasil)
August 2013 to June 2015
TÉCNICO EM CONTABILIDADE
[Otra]E.E CONSELHEIRO MACEDO SOARES
(Brasil)
January 1993 to January 1996
Other Skills
profissional na Ã...
proficiente na área de liderança
proficiente em gerenciamento de pessoas
More 45 98249321
Career Goals
Industries of interest
Food and Beverage
Areas of interest
Commercial / Sales
Availability to travel and work outside the city
Yes
Interests and hobbies