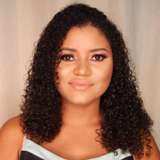 51-99496606
Oliveira Rodrigues
auxiliar administrativo in SECRETARIA DA FAZENDA DO ESTADO DO RIO GRANDE DO SUL
Sapucaia do Sul
,
Rio Grande do Sul
,
Brazil
Current:
SECRETARIA DA FAZENDA DO ESTADO DO RIO GRANDE DO SUL
Education:
Tecnico de Adminstração
Job Experience
auxiliar administrativo
SECRETARIA DA FAZENDA DO ESTADO DO RIO GRANDE DO SUL
March 2013 a Actually working here
Função: Assessor Administrativo III
Objetivo: Setor: Supervisão de desenvolvimento organizacional e qualidade (SUDESQ).
Atender e fazer ligações internas e externas, controle das agendas e organização de salas
de reuniões, laboratório e auditório, controle da infraestrutura de todas as salas, controle de
entrada e saída de matérias, organização e montagem de eventos (palestras, cursos
profissionalizantes, treinamento e datas comemorativas), contratação de terceirizados,
pagamentos, lançamentos de eventos no sistema, Compra de passagem aérea, reserva de
hospedagem em hotel envios de processos, redigir textos, e-mails, ofícios e apoio nas
demais atividades.
Inicio: 08/03/2013 ?08/09/2014 Auxiliar administrativa
09/09/2014-Promovida para Assessora Administrativa/Atualmente
Education
Tecnico de Adminstração
Instituto Ruben Dario
(Brasil)
January 2013 a January 2015
More 51-99496606
Career Goals
Desenvolver minhas qualificações já adquiridas em prol do meu conhecimento e principalmente do crescimento da empresa, buscando sempre excelência no trabalho realizado.
Industries of interest
Areas of interest
Availability to travel and work outside the city
Yes
Interests and hobbies
Procuro estabilidede, crescimento e principalmente aprendizado.
Entre minhas características básicas encontram-se: adaptabilidade, bom humor, dinamismo, responsabilidades, perfeccionismo, auto-exigência, dedicação ao trabalho e bom relacionamento em geral.