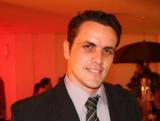 51 80572792
Oliveira
gerente deposito in Paragominas Construçoes
Porto Alegre
,
Rio Grande do Sul
,
Brazil
Current:
Paragominas Construçoes
Job Experience
gerente deposito
Paragominas Construçoes
February 2010 to Actually working here
Atividades relacionadas ao controle de estoques e previsão de demanda, com uso de softwares estatísticos além de planilhas eletrônicas. Gerenciamento de todas entrada e saída de produtos, controle de armazenamento informatizado, conferencia de entrada e distribuição. Supervisão e treinamento de equipes administrativas e operacionais de logística, planejamento de ressuprimentos, entre outras, envolvido no processo produtivo. Elaboração de programas de produção e controle das necessidades da empr
supervisor de deposito
cofal
November 2009 to September 2010
Gestão das áreas de estoque e almoxarifado, Supervisão nas rotinas de admissão,demissão,banco de horas, campanhas motivacionais e treinamentos.Formação e negociação de fretes, roterização de frotas, controle de auditorias e não conformidades do estoque.
Education
logistica
Anhaguera
(Brasil)
February 2012 to Currently studying
IT skills
Windows,Word,Excel,internet,coreldraw,fotoshop, (sistema Integrado), WMS
Other Skills
Gestão de operações Logísticas ? PDD (Programa de Desenvolvimento Dirigentes)
Curso de extensão/ Gestão de Compras e Estoque ? Advancer RH
Curso de extensão / Gestão de Logística Senac / AL
More 51 80572792
Career Goals
Atuo na área de Suprimentos / Logística há mais de 5 anos, com destaque para o bom relacionamento interpessoal, pró-atividade e dinamismo tendo participado de projetos em empresas de diversos segmentos que resultaram em importantes melhorias para estas empresas.Dentre minhas características profissionais destaco a dedicação a Expedição, Transportes, Planejamento, Administração de Materiais e Desempenho Operacional com ênfase na liderança de pessoal motivação e treinamento de novos colaboradores.
Industries of interest
Areas of interest
Logistics / Transportation / Distribution
Availability to travel and work outside the city
Yes
Interests and hobbies