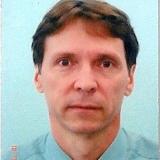 (51) 96631939
Edemar Pedro Richter
Assessor da Superintendência Administrativa in Hospital Parque Belém
Porto Alegre
,
Rio Grande do Sul
,
Brasil
Current:

Hospital Parque Belém

Past:

Hospital São Lucas da PUCRS

Education:

Gestão em Saúde
https://profiles.jobomas.com/51.96631939.edemar.pedro.richter
Job Experience
Assessor da Superintendência Administrativa
Hospital Parque Belém
March 2013 to March 2014
Assessorar a direção nas questões administrativas. Controlar os principais centros de receitas e despesas. Negociação com Planos de Saúde, médicos e fornecedores. Administrador Hospitalar. CRA - 7274 fones -(51)3233 5814 e (51)9663 1939 e-mail - edemar.richter@gmail.com
Coordenador Administrativo
Hospital São Lucas da PUCRS
May 2005 to May 2012
Coordenador dos setores de apoio de um hospital de grande porte. Melhorar o desempenho dos serviços e diminuição dos custos.
Administrador
Hospital de Caridade de Viamão
August 1997 to March 2003
Administrar o Hospital e o Plano Próprio de Saúde.
Administrador
Sociedade Beneficente São Camilo - GHSUL
August 1991 to July 1997
Administrar hospitais com contrato de administração com a São Camilo.
Education
Gestão em Saúde
[Otra]UFRGS - Escola de Administração
(Brasil)
January 2002 to January 2002
Administração Hospitalar
[Otra]Faculdade Porto-Alegrense de Ciências Contábeis e Administrativas
(Brasil)
January 1982 to January 1982
Administração
[Otra]Fundação Educacional do Vale do Jacui
(Brasil)
January 1974 to January 1979
Languages
Computing
Other Skills
Implantação de controles administrativos
Marketing e comunicação
Coordenação dos setores de apoio.
Planejamento Estratégico
Administração Hospitalar
More (51) 96631939
Availability to travel and work outside the city
No