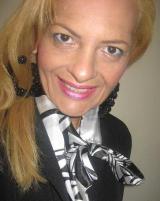 61 8222 0848
Oliveira
RECEPCIONISTA BILINGUE in PLANETARIO
brasilia
,
Distrito Federal
,
Brazil
Job Experience
RECEPCIONISTA BILINGUE
PLANETARIO
February 2014 to March 2014
PRODUTOS SUSTENTÁVEIS
Diretora de marketing ? Consultoria
REFABRICA
April 2012 to December 2013
PRODUTOS SUSTENTÁVEIS
Education
MARKETING
UNICESP
Currently studying
Languages
Japanese
Bilingual / Native
Español
Bilingual / Native
IT skills
Domínio em informática do Sistema Operacional MS/Windows: Word, Excel, Power Point, Internet Explorer e Outlook Express.
Basic
Other Skills
Dedicação, organização, dinamismo experiência e habilidades para gerenciamento em RH. Forte em controles de gestão. Planejamento e gerenciamento de pr
More 61 8222 0848
Career Goals
Colaborar em um ambiente de trabalho onde possa colocar em pratica meus conhecimentos em favor da instituição ou empresa na qual viso integrar, objetivando sempre o beneficio e o crescimento da organização e o crescimento profissional.
Industries of interest
Biotechnology
Areas of interest
Secretary / Reception
Availability to travel and work outside the city
Yes
Interests and hobbies