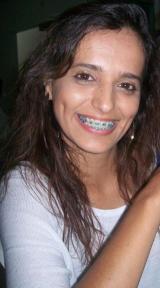 63-8147-9152
Oliveira
Administradora in Casa de Carnes Accorinte
Passos
,
Minas Gerais
,
Brazil
Current:
Casa de Carnes Accorinte
Job Experience
Administradora
Casa de Carnes Accorinte
August 2016 to Actually working here
Administro minha própria empresa, folhas de pagamentos, compras, financeiro, vendas, administrativo, contratação de colaboradores.
Diretora Geral
Autoescola Master
January 2013 to April 2016
O Diretor deve planejar como chegar aos resultados que devem ser alcançados visando os meios pelos quais alcançará. Tomar decisões em um mundo diversificado e interdependente e a atuar em equipes interdisciplinares. Para isso mais do que treinar é preciso fazer a gestão do conhecimento de sua equipe. Sobretudo é necessário que o Diretor Geral seja um líder capaz de promover o benchmarking (Parcerias) e sabendo delegar tarefas e funções.
Auxiliar Administrativo
Autoescola Master
August 2010 to January 2013
Auxiliar Administrativo
Mais Turismo Agencia de Viagens
January 2006 to January 2007
Education
Diretora Geral
[Otra]Unitrânsitto
(Brasil)
January 2013 to January 2013
Diretor de Ensino
[Otra]UNITRÂNSITTO
(Brasil)
January 2013 to January 2013
Administração e Empresas
Unirg
(Brasil)
August 2004 to December 2008
Bacharel em Administração de Empresas
[Otra]Unirg
(Brasil)
January 2004 to January 2008
Other Skills
Capacidade de orientar e orientar atividades administrativas
Organização
Pró-ativa
Diretoria
Gerência
Cobrança
Departamento Pessoal
Financeiro
Management
Customer Satisfaction
Outlook
Negotiation
Marketing Strategy
Coaching
Marketing
PowerPoint
Sales
Team Building
Microsoft Word
Microsoft Excel
Microsoft Office
Diretora de Ensino
More 63-8147-9152
Career Goals
Procuro um cargo que traga novos desafios e utilize minha experiência profissional na área de Administração e que possa despertar em mim a curiosidade de aperfeiçoar meus conhecimentos, para que minhas informações estejam sempre atualizadas e assim objetivando sempre o beneficio e o crescimento da organização e o crescimento profissional.
Industries of interest
Areas of interest
Administration, Finances, Acountancy, Banking Human Resources - HR Purchasing Commercial / Sales Executive Management
Availability to travel and work outside the city
Yes
Interests and hobbies
Departamento Pessoal, Cobrança, Gerência, Administrativo