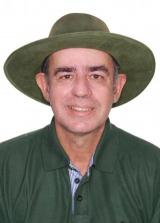 81 - 95022680
Lira
ENGENHEIRO AGRÔNOMO in ASA
RECIFE
,
Pernambuco
,
Brazil
Past:
ALFA SAÚDE AMBIENTAL LTDA
Job Experience
ENGENHEIRO AGRÔNOMO
ASA
January 2014 to Actually working here
RESPONSÁVEL TÉCNICO
ALFA SAÚDE AMBIENTAL LTDA
January 2014 to January 1904
A empresa Alfa Saúde Ambiental LTDA.Lida com controle de vetores e pragas urbanas e limpeza de reservatórios de água potáveis.Eu sou o responsável técnco desta empresa.
CONSULTOR EM AGROPECUÁRIA
x
May 2007 to July 2013
Cultura da bananeira - Analises de solos;fitopatologia;entomologia;plantio;colheita,armazenamento.
RESPONSÁVEL TÉCNICO - ENG. AGRÔNOMO
MINAS FÉRTIL INDÚSTRIA DE ADUBO ORGÂNICO LTDA
March 2003 to October 2006
Fabricação,vendas e assistência técnica de adubo orgânico mineral.Usando a tecnológia BIOEXTON,que nada mais é a substituição do adubo enleirado pelo metodo de biocatalizadores.Que são bactérias atuantes para acelerar o processo de compostagem sem nenhum fitopatôgenos.
ENGENHEIRO AGR?ONOMO
RODA D´´AGUA LTDA
February 2002 to February 2003
Na empresa eu mexia com floricultura,hortaliças,composto orgânico,cevada.
More 81 - 95022680
Career Goals
Tenho adquirido conhecimentos teóricos e pratico em minha carreira que me habilitaram a um ótimo desempenho nas atividades profissionais que poderei desenvolver nesta conceituada empresa.Assim como envio o meu currículo submetendo minhas qualificações a avaliação de v.sas.
Coloco-me desde já a disposição para uma entrevista pessoal,em que poderei fornecer mais detalhes sobre minha experiência e minhas realizações profissionais

Industries of interest
Ecology
Areas of interest
Quality
Availability to travel and work outside the city
Yes
Interests and hobbies