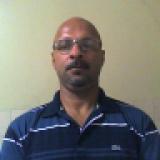 (85) 97608557
Diniz
Representante comercial in Grupo Gedora Ind. Ltda
Current:
Grupo Gedora Ind. Ltda
Past:
Latco Beverage Ind. de Alimentos Ltda
Education:
Administração de empresas
Job Experience
Representante comercial
Grupo Gedora Ind. Ltda
October 2012 a September 2013
Representante comercial de uma ind. calçadista ligado ao Agronegócio nos estados de PE/PB/RN/CE
Supervisor comercial
Latco Beverage Ind. de Alimentos Ltda
April 2012 a October 2012
Implantar, coordenar e acompanhar novos distribuidores nos estados do CE/PI/MA, executando todos os treinamentos necessários alem de uma gestão completa de sellin e sellout.
Supervisor comercial
IBC Ind. Brasileira de Condut. Ltda
July 2011 a March 2012
Supervisionar as equipes dos estados de PE/PB, alem de todas as atribuições inerentes ao supervisor comercial
Supervisor comercial
GSA ? Gama Sucos e Alim. Ltda (Grupo Mabel)
March 2010 a May 2011
-Acompanhar e desenvolver os distribuidores, prospectar novos distribuidores e ou atacadistas nos estados do MA/ sul do PARÁ.
-Acompanhar vendedores em rota para verificar novas oportunidades de negócios aumentando nossa distribuição numérica e com indicação Coach 5a5.
-Gestão completa de sellout
-treinamentos de vendas
-Garantir nosso melhor posicionamento referente ao nosso material de market e merchandising.
- Planejamento de campanhas e ações de marcado (caso seja necessário).
Education
Administração de empresas
Facipe
(Brasil)
January 2008 a December 2010
Other Skills
? Experiência de 14 anos em atendimento de contas clientes e clientes especiais de vendas junto ao pequeno e grande varejo; ? Atuação em merchandising
More (85) 97608557
Career Goals
Representar uma empresa de grande porte ou em plena expansão.
Industries of interest
Food and Beverage
Areas of interest
Commercial / Sales
Availability to travel and work outside the city
No
Interests and hobbies
Esportes.