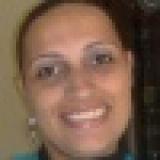 97493-4644
Aparecida
Auxiliar de Escritorio in Lojas Becker de Calçados LTDA
São Paulo
,
São Paulo
,
Brazil
Current:
Lojas Becker de Calçados LTDA
Past:
SA4 / Fast Shop LTDA
Education:
ENSINO MÉDIO COMPLETO
Job Experience
Auxiliar de Escritorio
Lojas Becker de Calçados LTDA
September 2011 a March 2013
Atendimento Telefônico (PABX)
. Enviar Fax
. Confirmação de Pagamento
. Pagamentos de Contas
. Scanear e Arquivar Notas
. Lançamento de Notas
. Negociação de Dividas
. Crediário
. Calculo de juros
. Sustar Títulos do SPC
. Lançar Cheques no Sistema
. Arquivar Recibos e Holerites

Assistente Comercial / Vendedora/Atendendente LC
SA4 / Fast Shop LTDA
December 2010 a September 2011
Assistente Comercial:Atendimento á clientes que gostariam de efetuar suas compras com o cartão da loja,cadastro de clientes em sistema para a aprovação.Atendente de Lista De Casamento:Atendimento a noivos que solicitavam fazer uma lista de presentes para seus convidados acompanhamento aos noivos pela loja explicando sobre os produtos escolhidos cadastro de documentação e presentes em sistema.Vendas quando necessario.
Operadora de Telemarketing
CONTAX SA (São Paulo)
July 2010 a April 2011
Atendimento com CNPJ á clientes que gostariam de se cadastrar a empresa Ticket Refeições para solicitar a liberação de cartoes para sua empresa,Reebolsos,manutenções de maquinas com clientes em linha,caso necessário cadastro de solicitação ao tecnico.
Recepcionista
Consultório Odontológico Guedes Ltda
December 2003 a January 2005
Atendimento Telefônico,Pabx,Marcação de consultas,preenchimentos de fichas e cadastro,pagamento junto ao banco quando necessário
Education
ENSINO MÉDIO COMPLETO
E.E.ONDINA AMARAL BRANDÃO
(Brasil)
February 2002 a December 2004
More 97493-4644
Career Goals
Interesse em ter um crescimento dentro da empresa aonde possa conquistar meu espaço,e conquistar o que desejo.
Industries of interest
Metallurgical
Areas of interest
Administration, Finances, Acountancy, Banking
Availability to travel and work outside the city
No
Interests and hobbies
.Hobbie:Estar com meus filhos e meu marido aos finais de semana.
Facilidade de adaptação, facilidade em comunicação, dinâmica, organizada, responsável, boa disciplina, pontual, procuro sempre estar ajudando e colaborando com a empresa e meus colegas no que for necessário e de meu conhecimento. .