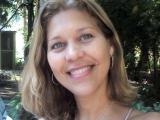 981968243
Ana Cristina Batista
Assistente administrativo in Endo Sec
Rio de Janeiro
,
Rio de Janeiro
,
Brazil
Job Experience
Assistente administrativo
Endo Sec
October 2007 to February 2014
Supervisão dos funcionários.
Compras (Material e medicamentos hospitalares, material de escritório e de limpeza).
Controle dos contratos de serviços e de seguros.
Controle bancário, orçamentário, pagamento de contas e emissão de cheques.
Orçamento e prestação de contas.
Supervisão dos demais funcionários.
Responsável pela folha de pagamento de médicos e funcionários.
Responsável pelos pagamentos e NFe da empresa.
Faturamento manual e digitalizado de convênios (TUSS).

Atendente Sênior
Credicard
February 1997 to June 2003
* Monitoração da Qualidade: Participação em conselhos para discussão de critérios, pesos e condutas no atendimento ao consumidor, apresentação aos funcionários sobre práticas e condutas de atendimento e avaliação das ligações com foco em vendas (Televendas e Retention). * Integrante do grupo responsável pela condução da Voz do Funcionário: Elaboração e condução de apresentações, entrevistas e levantamento de necessidade dos funcionários, visando à melhoria no ambiente de trabalho e satisfação dos funcionários. * Integrante da comissão do projeto Produtividade & Qualidade: Qualificação de funcionários nas atividades de atendimento a clientes e áreas de vendas (Televendas e Retention). * Atendimento receptivo a serviços diferenciados. * Atendimento na área de Retention.
Education
Bacharel
UFF
(Brasil)
July 1993 to December 1997
Other Skills
Tecnica de vendas
Microsoft Office
Call Center
Retentions
Team Management
Team Leadership
Negociação com convênios médicos
Faturamento Tuss
Microsoft Word
More 981968243
Career Goals
Industries of interest
Health
Areas of interest
Health / Pharmacy
Availability to travel and work outside the city
Yes
Interests and hobbies