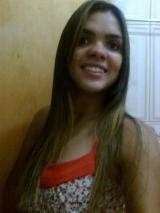 98442167
Débora Dayane De Lima Pinto
Estágio em Recrutamento e seleção in HumanitàRH
Santa Luzia
,
Minas Gerais
,
Brazil
Job Experience
Estágio em Recrutamento e seleção
HumanitàRH
September 2013 to January 2014
Triar currículos, divulgar vagas, recrutar candidatos para a empresa, atender e realizar ligações. Recepcionar os candidatos, dar feedbacks aos candidatos.
Estagiária de Recursos Humanos
HUMANITA RH
September 2013 to January 2014
aluna
FUMEC
February 2013 to February 2013
Auxiliar Administrativo (estabilidade)
Hipolabor Farmacêutica
August 2010 to July 2013
Realizar controles de planilhas, solicitação de Fichas e laudos de análises de produtos, elaboração e fechamento de metas, abertura de relatórios, armazenamento de documentos e amostragem de amostras.
Auxiliar de Estabilidade
Hipolabor Farmacêutica LTDA
August 2010 to July 2013
Embaladora
Hipolabor Farmacêutica
July 2009 to August 2010
Conhecimento no preenchimento de fichas, trabalho em equipe, resolução de problemas, inspeção em caixas embaladas verificando a qualidade, ensinamento e treinamento à colegas.
Education
[Otra]Escola Estadual Domingos Ornelas
(Brasil)
February 2014 to Currently studying
Formada em Graduação Tecnólogo de Gestão de Recursos Humanos
Universidade Fumec
(Brasil)
February 2012 to December 2014
[Otra]Universidade FUMEC
(Brasil)
January 2012 to January 2014
IT skills
Windows, Word, Excel, Power Point, Internet, Digitação
Advanced
Other Skills
Portuguese
Outlook
Microsoft Word
PowerPoint
Microsoft Excel
Trabalho em equipe, agilidade, responsabilidade, assiduidade, pró atividade e iniciativa.
More 98442167
Career Goals
Atuar na área de RH.
Industries of interest
Areas of interest
Human Resources - HR
Availability to travel and work outside the city
Yes
Interests and hobbies