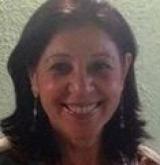 98681-6003
Tania C˘rtes
Gerente Financeiro in UniverCidade
Rio de Janeiro
,
Rio de Janeiro
,
Brazil
Job Experience
Gerente Financeiro
UniverCidade
September 2001 to October 2013
Gestão financeira envolvendo tesouraria, contas a pagar, cobrança e faturamento. Elaboração e acompanhamento de fluxo de caixa, controle de passivo bancário, captação de recursos através de instituições bancárias, negociações bancárias e fornecedores. Análise e aprovação de orçamentos e concorrências. Gerenciamento de RH elaborando controles de um modo geral, propostas e fechamentos de acordos trabalhistas.
Gerente Financeiro
Galeria Belas Artes
February 1992 to June 2001
Gerenciamento financeiro e administrativo envolvendo o controle de uma rede de 7 lojas de tapetes e artes. Controle financeiro de leilões de artes no que tange pagamento e recebimento de comitentes.
Gerente Financeiro
Grupo Masson Joalheiros
November 1987 to February 1992
Gerenciamento Financeiro e Administrativo envolvendo uma rede de 16 lojas entre Rio de Janeiro, Porto Alegre e Brasília
Gerente Financeira
Construtora Pederneiras
February 1982 to February 1992
Gerenciamento financeiro envolvendo contas a pagar, contas a receber e tesouraria. Controle de fluxo de caixa.
Oršamentista
Construtora Lisboeta S.A.
April 1974 to February 1982
Controle de estoque de material das obras, acompanhamento de organograma de execução de obra, controle de tomada de preços das compras e assessoria do diretor técnico de obras.
Education
Economista
Faculdade CÔndido Mendes
(Brasil)
March 1974 to December 1977
More 98681-6003
Career Goals
Gerente Financeira
Industries of interest
Areas of interest
Availability to travel and work outside the city
No
Interests and hobbies