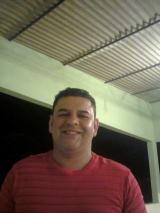 988391258
Dantas
AUXILIAR DE ESCRITORIO in CONSTRUMET EQUIP E SERVIÇOS
Itaguaí
,
Rio de Janeiro
,
Brazil
Current:
CONSTRUMET EQUIP E SERVIÇOS
Education:
Ensino Médio Completo ? Técnico em Patologia Clinica (Estágio realizado no SESI LAB 390 Horas)
Job Experience
AUXILIAR DE ESCRITORIO
CONSTRUMET EQUIP E SERVIÇOS
July 2012 to July 2013
AUXILIAR DE ESCRITORIO
CONSTRUMET
April 2012 to Actually working here
Auxiliar de Escritório
Construmet Equipamentos e Serviços Ltda.
April 2012 to January 2013
Processos admissionais e demissionais, controle de frequência de pessoal, Hora Extra (feita em planilha de Excel), controle de cartão de ponto, registro em CTPS, controle de ASO, livro de registro de funcionários, controle de prazo de contrato de trabalho do funcionário.
AUXILIAR DE ESCRITORIO
CONSTRUMET EQUIP E SERVIÇOS
January 2012 to January 2013
Assistente Administrativo
Edna Mendonça Dantas Com. de Produtos Naturais (empresa familiar)
April 2011 to August 2011
Contas á pagar e receber, inventário de estoque, lançamentos de mercadorias no estoque em sistema, recebimento de mercadorias, responsável pelas máquinas expressas Bradesco S.A, envio de documentação referente ás despesas e receitas da empresa, documentação relacionado à folha de pagamento como: folha de ponto dos funcionários, vales e faltas referente aos funcionários para o escritório contábil responsável.
repositor/ conferente
Wal-Mart Brasil Ltda
November 2007 to April 2009
Reposição de mercadorias, conferência de mercadorias e validades, precificação de mercadorias, pedido de mercadorias junto ao estoque
: Conferente B (Tesouraria)
Transvip-Rio ? Transporte de Valores, Vig. e Patrimonial Ltda
February 2003 to November 2005
Contagem de numerário (malotes), caixa forte (fluxo de entrada e saída de malotes), setor de moedas (processamento de milheiros).
Education
Ensino Médio Completo ? Técnico em Patologia Clinica (Estágio realizado no SESI LAB 390 Horas)
Colegio Estadual Bangu
(Brasil)
February 1996 to December 1999
Ensino Médio completo
[Otra]Colegio Estadual Bangu
(Brasil)
January 1996 to January 2000
Other Skills
Portuguese
Outlook
Microsoft Office
PowerPoint
Microsoft Word
Microsoft Excel
Cursos
More 988391258
Career Goals
Industries of interest
Areas of interest
Availability to travel and work outside the city
Yes
Interests and hobbies