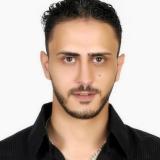 A Hadi
Mansour
I.T Administrator in KPMG
Ad Dawha, Ad Daw?ah, Qatar
,
Malaysia
,
Malaysia
Education:
English Literature
Job Experience
I.T Administrator
KPMG
August 2008 a Actually working here
? Installing, Supporting, Administrating Local Area Network (LAN) ? Manage the Active directory on the Windows 2008 & 2003 Server. ? Familiar with Plant software?s installation like Aspen Explorer and Hysis. ? Managing Company Website by updating necessary information. ? Installation and working on Servers. ? Backup and Restore of Servers. ? Redundant Backup of Servers. ? Creating and Configuring Company Emails Account on MS Outlook. ? Setting up new users? accounts and profiles and dealing with password issues. ? Total control of users, groups, network access levels & rights. ? Installation & Configuration of Network Cables and Devices ? Configuring wireless router. ? Managing the Networks Interaction with end users to provide support regarding Network related issues like connectivity with Servers, PCs and other Equipments on the LAN/WAN. ? Installation, Configuration, Management and Troubleshooting of LAN & WAN (Internet), Networks devices (Switches, LAN & different type of cabling etc). ? Diagnose Hardware/Software?s Faults and solved technical and applications issues ? Working on Linksys and D-link Wireless Devices. ? Equipment Maintenance, Media Type & Usage. ? Remote administration and maintenance of software. ? Provide technical assistance for users. ? Assigning group policies for Domain Users and terminal users ( ERP users ) ? Perform daily system monitoring, verifying the integrity and availability of all hardware, verifying completion of scheduled jobs such as backups ? Maintenance of PC's, laptops and printers. ? Responsible for purchasing of software and hardware for the company. ? Installing and configuring computer hardware operating systems and applications; ? Provide basic training for use of our systems to new staff.
Education
English Literature
wadi al-neel university
2003 a 2008
Damascus University
2000 a 2002
Languages
Arabic
Bilingual / Native
Other Skills
Active Directory
Servers
Troubleshooting
MS Project
Cloud Computing
Data Center
Security
Windows
Change Management
Business Process Improvement
Governance
Information Security
IT Service Management
Information Security Management
ITIL
Network Security
Microsoft Office
ISO 27001
IT Strategy
Project Management
Business Analysis
Team Leadership
Microsoft Technologies
IT Management
IT Audit
More A Hadi
Career Goals
To obtain a challenging position in an Information Technology environment where my resourceful breadth of experience, to be associated with a progressive organization which can provide me with a dynamic work sphere to extract my inherent skills as a Professional, use and develop my aptitude to further the organization?s objectives and also attain my career targets in the progress.
Industries of interest
Areas of interest
Availability to travel and work outside the city
Yes
Interests and hobbies