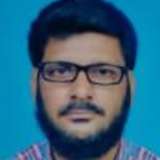 Tahir Ahmed Abdul Salam
Sheikh
Retail Operation Manager in Landmark Arabia intl group of company
Current:

Landmark Arabia intl group of company

Past:

Abu Khamsin Trading Est.

Education:

B. COM
https://profiles.jobomas.com/ahmed_1_0_1
Job Experience
Retail Operation Manager
Landmark Arabia intl group of company
March 1997 to April 2017
Key Competencies
Leadership and General Management
Skills in Strategic Planning and Budgeting
Human Resource Management
Implementation of policies
? Administration and product development
? Information processing applications
? Coordination and monitoring of various departments
? Accounting and Financial Reporting
? Organisational planning tools
? Relevant software applications

Senior Store Manager
Abu Khamsin Trading Est.
May 1991 to April 1993
Role and Responsibilities
To maximize business
To develop customer relations and inventory control
To manage cash and engage in Cashier Management Sales Analysis
Maintained housekeeping and store hygiene
Completes store operational requirement by scheduling and assigning employees following on work result.
Maintaining store staff by recruiting, selecting, orienting and training employees
Maintain store staff job result s by coaching, counselling and decoupling employee
Horticulture
RCF Rashtriya chemical Fertilizer central Govt of India
February 1989 to April 1991
Developing Botanical Gardens Developing and maintaining a set of client contacts Visiting client on site Under taking environment assessment Analyzing Horticulture yields Advising about tree planting schemes Developing, advertising and Marketing services Maintaining Financial and administrative records Making Presentation and Tender Endorsements Farm works & Labors Distributions and management Organizing Horticulture trails Planning and restoring projects
Sales Representative
Cosmolen Laboratories India Pvt Ltd
September 1988 to January 1989
Role and Responsibilities
To promote business/product among the public, retailers, medical stores, wholesalers, and distributors
Organizing exhibitions to promote business and brand image among the public
Presenting promoting and selling product / service using solid arguments to existing and prospective customers
Performing coast - benefit and needs analysis of existing / potential customers to meet their needs.
Establishing, developing and maintaining positive business
Education
B. COM
Ramniranjan junjunwala college of Commerce and economics
(India)
March 1985 to July 1988
More Tahir Ahmed Abdul Salam
Career Goals
Objective
?Now looking to secure a challenging and rewarding new role within the retail industry, where skills, knowledge and expertise gained throughout previous experience can be transferred across and utilize to best effect for the benefit of your organisation, Seeking senior level assignments as retail operation manager with an organisation of high repute.?

Availability to travel and work outside the city
Yes
Interests and hobbies
Riding Bike, Playing Cricket, Writing & drawing n watching comedy serial