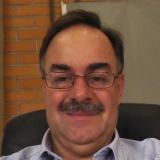 19 9 8354 4204
LOPES
Diretor de Operações e Vendas in BASELOG INTERNATIONAL CARGO LTDA
Indaiatuba
,
São Paulo
,
Brazil
Current:
BASELOG INTERNATIONAL CARGO LTDA
Past:
MCA Logistica Internacional Ltda.
Job Experience
Diretor de Operações e Vendas
BASELOG INTERNATIONAL CARGO LTDA
January 2014 to September 2015
Iniciei o depto de carga internacional dentro da estrutura de logística e armazéns gerais, com contratação de agentes no exterior, formação de equipe, contratação de vendedores. Criação de novos serviços para atender necessidades dos clientes. Atuação na importação, exportação, aéreo, marítimo e rodoviário (mercosur).
Diretor de Operacoes e vendas
MCA Logistica Internacional Ltda.
July 2008 to January 2014
Iniciei a empresa para atender a área de logistica internacional, estruturando a parte operacional e vendas, desenvolvendo parceiros no exterior, criando estrutura para atendimento aos clientes importadores e exportadores
BRANCH MANAGER
UPS Supply Chain Solutions
May 2005 to May 2008
MAnager
CALBERSON OVERSEAS BRASIL
May 1994 to May 2000
International Development
L.L. INTERMEDIAÇÃO E AGENCIAMENTO LTDA
February 1992 to Actually working here
A L.L. Existe desde 1991, estava desativada porque estava prestando serviços para empresas com a mesma atividade.
Minha experiencia de mais de 40 anos em todos os setores do comércio exterior me deixam a vontade para assumir quaisquer posições dentro de industrias, comércio e FFW dentro da atividade de comércio exterior e logística internacional. Como TRADER, desenvolvendo compradores e fornecedores no exterior, conhecimento dos tramites aduaneiros facilitam desenvolver negocios.
Education
[Otra]Pontifícia Universidade Católica de Campinas
(Brasil)
January 1972 to January 1976
IT skills
Word, excell, Power Point
Advanced
Other Skills
Warehousing
Warehouse Management
Transportation Management
Transportation
Supply Chain Optimization
Supply Chain Management
Supply Chain
Shipping
Procurement
Ports
Operations Management
Operating Systems
Ocean
New Business Development
Negotiation
Logistics Management
Logistics
Key Performance Indicators
International Trade
International Shipping
International Logistics
International Business
Import
Freight Forwarding
Freight
Export
DOS
Customs Regulations
Container
Business Development
Air Freight
More 19 9 8354 4204
Career Goals
Crescimento profissional dentro da empresa estruturando o departamento com conhecimento de mercado e liderança pela experiencia adquirida em todos os setores de comércio exterior. Pelo conhecimento tenho gosto em ensinar e preparar profissionais opara o futuro.

Industries of interest
Foreign Trade
Areas of interest
Foreign Trade
Availability to travel and work outside the city
Yes
Interests and hobbies
Musica, bons livros, bons filmes, passar tempo com a família, filhos e netos.