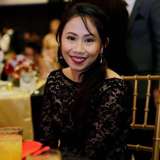 Baby Angelina
Llave
Business Controlling Analyst in Henkel Asia Pacific Service Centre
Makati
,
Manila
,
Philippines
Current:

Henkel Asia Pacific Service Centre

Past:

Regus Service Centre Philippines B.V

Education:

Bachelor os Science Major in Mathematics
https://profiles.jobomas.com/baby.angelina.llave
Job Experience
Business Controlling Analyst
Henkel Asia Pacific Service Centre
January 2017 to Actually working here
? Performs Variance Analysis, Investigation and Explanation (weekly and monthly) to Plant Supply Chain Finance to ensure forecast accuracy of product and production costs.
? Resolves Cost Accounting Issues concerning report accuracy and submission
? Performs SAP Price Checks on regular basis, highlights variances and proposes resolution to Procure to Pay and Purchasing
? Check the accuracy of Bill of Materials (BOM) set-up and Purchasing Info Record (PIR) cost information to enable cost roll within the requirement of Service Level Agreement (within 24 hour feedback)
? Prepares the Proposed Monthly Journal Entries for Plant Spending and Storeroom usage.
Financial Accounting Analyst
Regus Service Centre Philippines B.V
May 2016 to December 2016
Maintain and develop various monthly Financial Reports distributed for use by Regus Top Management during month-end close, ensuring quality, accuracy and focused analytic view
? Prepare, generate and create Financial Reports being used for monthly CEO Business Review Presentations for the Top Management
? Recommend actions by analyzing and interpreting data and making comparative analysis; study proposed changes in methods to improve the quality of all financial templates
? Create and update reporting process documents and other related documentation
? Prepare & post all accounting journals for the monthly payroll (for all countries)
? Prepare & review balance sheet reconciliations for all Payroll & Commission-related GL accounts
? Resolve all reconciling items to meet SLAs
? Prepare & post all accounting journals for all commissions
? Prepare and post accruals for unreleased commission
? Provide monthly P&L variance explanation and support to financial reporting
? Provide support to internal & external audit as well as assisting with statutory requirements
Misc:
? Maintain a master schedule of payroll by country (including: outsourced provider details, method of payment, accounting process/inputs, involvement required from Field Finance)
? Migrate more country payroll to the Tower (on request from Group)
Identify all non standard commission payments/processes. Evaluate & ensure standardisation of processes
Senior Billing Specialist
Regus Service Centre Philippines B.V
April 2012 to April 2015
? Pioneering the team for the successful Process Migration of Billing-EMEA from RSC Prague to GSC Manila
? Documents the EMEA process through Process Mapping and Scope Analysis
? Provides and conducts Knowledge Trainings of the Billing Process to the Manila team
? Assist the colleagues from answering all the exceptions of the Billing Process for EMEA countries
? Invoice processing for raising client month end invoices
? Invoice processing for raising new client agreement charges, including first month?s office fees and deposit invoices
? Managing client?s renewal and expansion agreements in the company billing system
? Managing and updating client information in the company billing system .
? Following the company credit note and waive request procedure
? Reconciliation of invoices to statements
? Ensuring reports and generated for Management and Accountants
? Ensuring accurate monthly billing for allocated centers and completed by due dates
? Monitor mailboxes and ensure inquiries are being responded on a 24 hour SLA
? Answers all queries from the business centers and vendors related to the invoice payments.
? Ensures and coordinates with Cash Apps that all the back payments from the customers are being allocated to the right account
? If possible, solve any issues on my own before escalating it to Team Lead.
? Handles escalations
? Act as a point of contact when Team Lead is not around
? Suggest process improvements that will make the team more productive and effective

Education
Bachelor os Science Major in Mathematics
University of Makati
Currently studying
Languages
IT skills
More Baby Angelina
Availability to travel and work outside the city
No