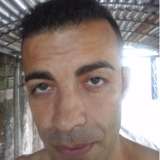 17 992228387
Detomini
Coordenador in BURGER KING
São José do Rio Preto
,
São Paulo
,
Brazil
Past:
Conter Construções e Comércio
Education:
Licenciatura e bacharelado
Job Experience
Coordenador
BURGER KING
November 2014 to Actually working here
Coordenação, contabilidade, gerenciar equipe, notas fiscais, atendimento, operações, administrar, supervisionar pessoal, produção mensal, vendas.
Apontador de Obras
Conter Construções e Comércio
September 2011 to December 2012
Registrar a frequência dos colaboradores, através dos cartões de ponto, livros e outros controles, lançando horas extras, descanso remunerado, justificativas de faltas e atrasos; Controlar e elaborar relatórios; Elaborar levantamentos e estatísticas diversas a fim de atender as necessidades da empresa. Controle de entrada e saída de veículos. Controle de material recebido na obra, rotinas administrativas, e conferência.
Fiscal de Prevenção e Perndas
Grupo Pão de Açucar
March 2011 to July 2011
Funções: Na área administrativa - Analisar e propor soluções para todos os problemas de uma empresa que resultem em perdas, seja de produtos, ou de lucro. Controlar, conferir e acompanhar de perto todos os processos que envolvem capital da empresa, atuar na prevenção de perdas, realizar análises comparativas de meses e anos anteriores com relação a tudo o que diz respeito a perdas. Ajudar a definir qual a melhor ação para reduzir e eliminar essa perda, ajudando a empresa a investir melhor o seu
Education
Licenciatura e bacharelado
UNIFEV Centro Universitário de Votuporanga
(Brasil)
February 2000 to December 2003
More 17 992228387
Career Goals
Industries of interest
Areas of interest
Availability to travel and work outside the city
No
Interests and hobbies