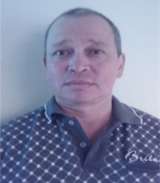 Dacnover De Jesus
Restrepo Roldan
Camillero Movilización y traslado de pacientes in DAR SER
Medellín
,
Antioquia
,
Colombia
Current:

DAR SER

Past:

CI PROMARCAS

Education:

Bachiller academico
https://profiles.jobomas.com/dacnover.de.jesus.restrepo.roldan
Job Experience
Camillero Movilización y traslado de pacientes
DAR SER
February 2007 to August 2016
10 años experiencia en Movilización y Traslado de Pacientes, Primeros Auxilios Básicos, Soporte Vital Básico, Activo como líder en Brigada de Emergencia en la IPS Universitaria entre otros.
Bodeguero,
CI PROMARCAS
March 2003 to March 2007
Recibir y despachar materia prima para corte en confecciones, velar por el inventario de bodega. Operario de maquinas circulares y auxiliar de mantenimiento de dichas maquinas.
Ayudante de mantenimiento maquinas circulares Operario de máquinas circulares
TULTEX (LEONISA)
March 1998 to February 2003
operacion de maquinas circulares. Me he destacado por mi carisma y el buen trato a los demás. Disfruto del trabajo en equipo, soy una persona responsable, respetuosa, colaboradora, recursiva
Education
Bachiller academico
Cindecomputo
November 2009 to October 2011
IT skills
Other Skills
Formación en Brigada de Emergencias
Movilizacion Transporte y Traslado de pacientes
Primeros Auxilios Básicos
Soporte Bital Basico
Trabajo en equipo, soy una persona responsable, respetuosa, colaboradora, recursiva, con disposición al cambio, cumplidora del deber; poseo buenas rel
More Dacnover De Jesus
Availability to travel and work outside the city
No