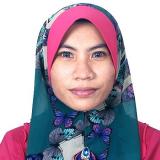 Dyla
Dyla
Document Controller in Mudajaya corporation berhad
Current:
Mudajaya corporation berhad
Past:
Tabung Haji Contact Center
Education:
Information Technology
Job Experience
Document Controller
Mudajaya corporation berhad
January 2013 a Actually working here
-Receive/ stamp all incoming letter and transmittal to correspondent and
subcontractor
-Scan/ copy first all incoming letter and transmittal -Register into master database in-coming.
-Circulation copy with circulation stamp forwarded to the GM/PM/Section
Manager.
-Send document to person(s)/ SM request a copies.
-Receive/ check drawings.
-Scan/ rename/ register to master list drawings and circulation.
-Issues drawings to
Executive Customer Services
Tabung Haji Contact Center
December 2011 a December 2012
-Assist customer by in-coming call.
-Circulate any question and make a decision from HQ.
-Make a report to database

Education
Information Technology
University Industrial Selangor
Currently studying
More Dyla
Career Goals
? Keen to obtain a responsible and challenging position especially in management aspect where my knowledge, skills, and abilities on management can improve company?s efficiency and enhance profitability.
Industries of interest
Areas of interest
Availability to travel and work outside the city
No
Interests and hobbies
? To be effective in working environment and satisfaction of works.
? Try to understand the tasks and use all the knowledge to meet efficient and effectiveness concept.