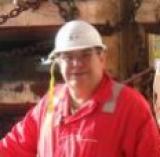 Dylan
Stuart
Marine Cluster Senior Project Scheduler in DCD Group
Cape Town Area, South Africa
,
Western Cape
,
South Africa
Job Experience
Marine Cluster Senior Project Scheduler
DCD Group
August 2010 a Actually working here
S Curves & Resource Histograms.
Project Master Schedule from WBS Level 1 to Level 5
Estimation Costing
Track Multiple Critical Paths & any risks to Project.
Client relationship and marketing (Customer Focus).
Matching correct resources to Project.
Monitor Plan from Baseline & track via dashboards & S-curve reports.
Taking lead position on major projects where multiple schedulers are required.
Manage Project Schedulers on site projects.
Project Planner
Rotek Engineering
January 2010 a July 2010
Compilation of all projects related to major shut-downs on turbine generators at Koeberg and
various sites.
Compiling project plans and liaising with client on acceptance.
Research and development and procurement of spares.
Matching resources to plans.Costing of project and ensuring project remains within budget.
Compiling of project plans and cost calculation spread sheets.
Task order acceptance from client.
PC programs used include MS Project, Primavera, Excel, BaaN and SAP.
Koeberg Nuclear Material Developer
Eskom
December 2008 a December 2009
? Compilation of all Systematic Approach to Training (SAT) based training documentation in the disciplines of mechanical maintenance, electrical and welding. ? Research and development of training material. ? Compilation of Classroom Handouts for learners. ? Compilation of On Job Training Guides (OJT?s). ? Compilation of Task Performance Assessments (TPA?s).
Principal Owner
Dylangi Engineering
September 2005 a November 2008
? Supply of an engineering and maintenance service to various industries. ? Sourcing new business and customer relationships, including Marketing and R & D. ? Design of various items in wood, mild steel, aluminium, stainless steel and plastic e.g. supports, trailers, catering equipment conveyors, food processing plants, screen printing, bottling, canning and dairy installations. ? Electrical installations. ? Air conditioning installations. ? Writing of procedure documentation. ? Root cause analysis and in depth studies of problematic machinery and reports on solutions. ? Designing of maintenance programmes with reliability and preventative maintenance concepts. ? Design and manufacture of specialised machinery e.g. screen printers. ? Importation of specialised lubricants and machinery. ? Precision engineering and general engineering.
Koeberg Supervisor Mechanical
Eskom
January 1991 a July 2005
Management and control of all mechanical maintenance activities on site.
Engineering role for critical issues related to maintenance.Training and development of supervisors, technicians, engineers, artisans and general staff.Planning and resource matching for major outages including spares procurement.Recruitment of new staff.Compiling and negotiating of contracts. Sourcing of specialised skills and components.
Apprentice Fitter (Red Seal Certified)
Atlantis Diesel Engines
January 1987 a December 1990
Apprentiship completed in mechanical, electrical, hydraulic systems. PLC, programming & precision machining.
Education
Nelson Mandela Metropolitan University
2013 a 2013
Business Management
Adcorp business school
2001 a 2004
Lubrication Engineering
South African Institute of Tribology
1993 a 1996
Pinelands Technical College
1987 a 1989
Milnerton High School
1981 a 1985
Languages
English
Bilingual / Native
Other Skills
Petroleum
Change Management
Project Coordination
Budgets
Nuclear
Training
Engineering Management
Oil & Gas Industry
Occupational Health
Power Plants
Maintenance Management
Electricians
Pumps
Root Cause Analysis
Operations Management
Supervisory Skills
Pipelines
New Business Development
Contract Negotiation
Welding
Power Generation
EPC
Offshore Oil & Gas
Subsea Engineering
Offshore Drilling
Project Estimation
Safety Management Systems
Mechanical Engineering
Piping
Petrochemical
Onshore
Gas
Contract Management
Oil & Gas
Construction
Project Control
Commissioning
Cost Control
Energy
Microsoft Project
Procurement
Inspection
Project Engineering
Project Management
Engineering
Project Planning
More Dylan
Career Goals
Industries of interest
Areas of interest
Availability to travel and work outside the city
No
Interests and hobbies