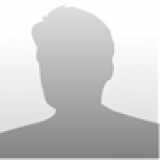 Dzaharahtul Ain
Mohad Razak
clerk in billion sri manjung
kuala kangsar
,
Perak
,
Malaysia
Current:
billion sri manjung
Education:
diploma in nursing
Job Experience
clerk
billion sri manjung
March 2014 a August 2014
as reception clerk
Education
diploma in nursing
kolej segi subang jaya
(Malasia)
July 2009 a September 2012
More Dzaharahtul Ain
Career Goals
To produced a good and qualified staff nurse with highest level of knowledge.
To provide efficient and effective care to patient especially in life threatening condition in order to save their life.
To obtain nursing care to the patients based on physical and psychology needs
Industries of interest
Areas of interest
Availability to travel and work outside the city
Yes
Interests and hobbies
I love reading novel or doing relaxing activities.